City-based Ganga Hospital would soon launch an air ambulance. It would be the first of its kind in the country. Ganga Air Ambulance from would be launched by Air Chief Marshal B.S. Dhanoa, Chief of Air Staff, Indian Air Force, on June 25.
The 1992-made Agusta Westland 109C model twin-engine helicopter would provide emergency medical services in the region apart from handling emergency airlifting for the hospital.
Equipped with emergency support systems such as stretcher, suction unit, oxygen provision, pulse and pressure monitor and defibrillator, the ambulance can carry two patients at a time.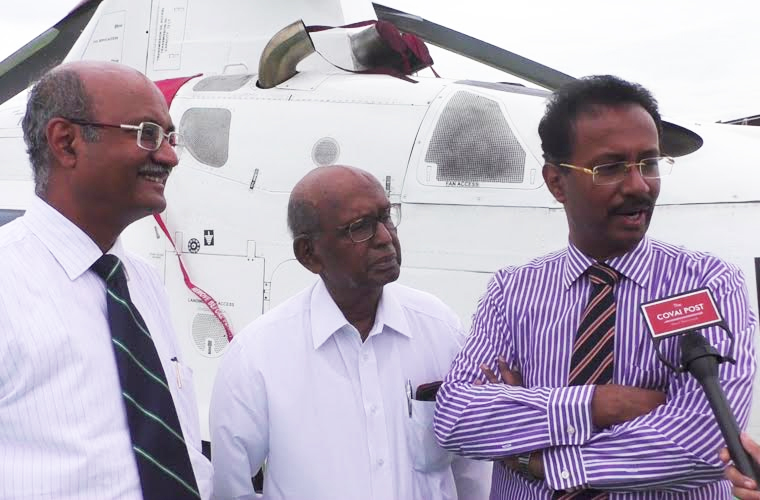 A helipad has been created in the campus of Ganga Nursing College on the outskirts, approved by Director General of Civil Aviation in South India, Hospital Director S. Raja Sabapathy said in a release.
"The ambulance will be operated in association with Delhi-based OSS Air Management, with which the hospital has entered into agreement for two years," he said, "Though the cost of service will depend on the distance and time travelled, Rs.one lakh will be charged for one hour which is also the minimum charge even if the travel time is less than an hour," Raja Sabapathy said.
Subscribe To Our Newsletter