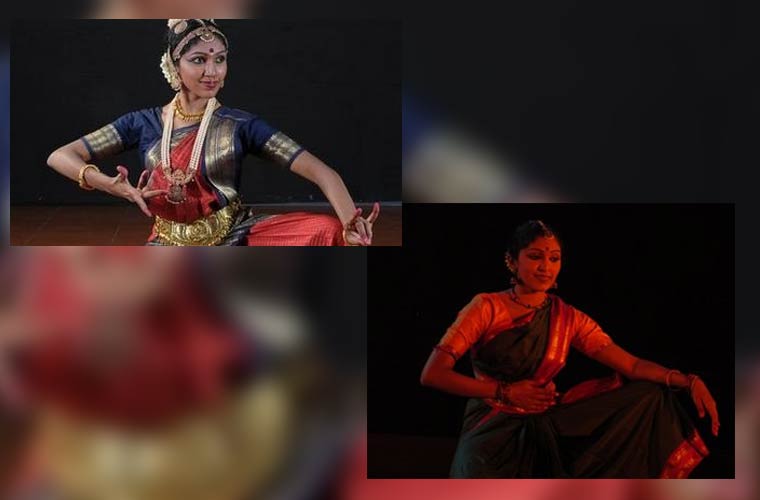 Coimbatore: Bharatnatyam dancer and Bhakti Natya Niketan founder Karuna Sagari is not your regular dance teacher. She is driven by a goal and she is willing to go that extra mile to achieve it. Her summer classes in Bharatnatyam for 30 days and above has caught everybody's attention. In a freewheeling chat, she talks about her relationship with students and how she wishes to institutionalise creativity.
Could you talk about your journey and your association with dance?
Bharatanatyam began for me like any other child who walks into a class for Vijayadashami. My Mom (a medical practitioner by profession) used to perform and though I loved to watch her I attended my karate classes and dance classes with the same enthusiasm. When I attended a camp conducted by the Dhanajayans in Payyanur for a month, things changed. I really wanted to dance. So I went to Kalakshetra soon after my X grade.
How did Bhakti Natya Niketan happen?
All in the 15-age group, I was the youngest in my class when I joined Kalakshetra. I was in my third year when I named my dream institution, Bhakti Natya Niketan. For me, bhakti stands for hundred per cent involvement. The involvement could be towards dancing, teaching, your teacher, a profession, nature, God or maybe just taking care of your pet.
I dreamt of an institute where people learn an ancient art form and feel like it is as comfortable as their mother tongue for expression. Thus was born BNN (in my head and later in reality in 2008).
Could you talk about Framework and freedom, and how they co-exist in BNN?
Ok! This is my favourite oxymoron which is an everyday reality at BNN. Our attempt is to `institutionalise creativity'. That is the goal we are heading towards. Can we create a framework in which every person – student or teacher gets to be at their creative best? A freedom built on framework and a framework built for freedom. The idea of freedom is not static or singular since it varies with the age, skill and aspiration of the student. We have not achieved it all but we are taking small but sure steps towards the goal.
What are your views on scrutiny?
Scrutiny is great for betterment. For instance, I asked myself why every other dance form in the world begins training with strengthening of the core muscles and we Indian dancers alone start with the legs. Is it not scrutiny? Scrutiny need not necessarily be from outside but we really need to ask ourselves some questions which may not be the most comfortable ones.
BNN does a lot of socially relevant work. Could you talk about them?
Dancing to people from different backgrounds and various disciplines can be a bit daunting when we think of Bharatanatyam as an art of the past.
When we explore themes which are not contextually, culturally or linguistically bound, a poem from before two millennia carried and communicated through an art form which is handed over a few centuries can convey something contemporary, alive and relevant.
During my two years as a South Asia Studies student at Heidelberg University, Germany, I have felt several times in performances that there were moments when being human were what matters the most.
Not the dancer or even the dance but a human spirit which contains both the dancer and the audience in one realm.
At BNN, our latest project for Siruthuli has been on Noyyal. Bharatanatyam could comfortably portray Lord Siva taking a dip in the Noyyal as well as the untreated industrial effluents which poison the river's waterbed.
The production grew into a dream to touch 10,000 children over one year creating empathy for the river in students so that they will treat the river better than we did (we have reached out to a 1000 already).
But again, the next production could be one which deals with the 2000-year-old Sangam poems which deal with human emotions. After all, aren't human emotions socially relevant?
Subscribe To Our Newsletter