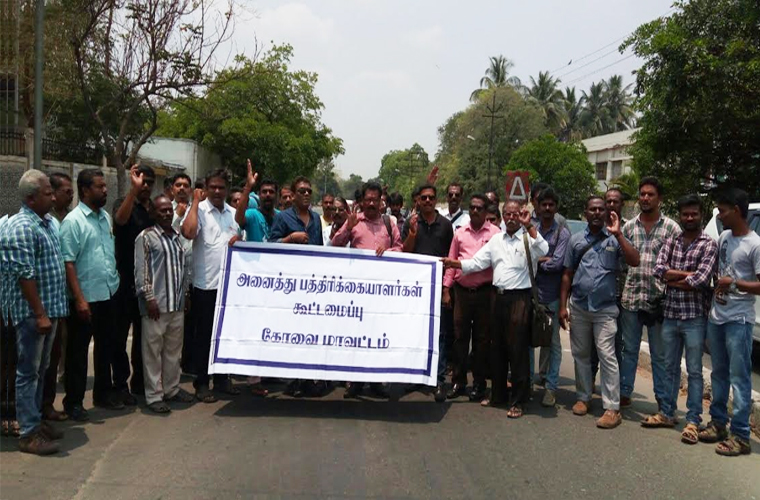 About 50 members of the Federation of All Press Unions and Clubs today staged a demonstration in the city to lodge their protest against police in Kerala for allegedly misbehaving and using abusive language against the Tamil press and people here.
The incident reportedly occurred on March 29 when a Tamil magazine reporter, S Shakthi, was ill-treated and chased away by two policemen in civil dress, when he had gone to take snaps of check dams being constructed by Kerala government across the Bhavani.
The policemen allegedly used foul language while driving him away and were also critical of the people of Tamil Nadu.
The demonstrators while condemning the behaviour of the policemen also wanted the Kerala Government to take stringent action and put an end to curbing freedom of the press and abusing people from Tamil Nadu.
Subscribe To Our Newsletter