Helping people ran in her family and that is how Kavitha Jenarthanan came to start a trust Kavitha's Ini Oru Vithi Seyvom. Taking this forward has come the new initiative `Wall of kindness' where people will share clothes, footwear and any useful items.
But with humility Kavitha says, "This act is nothing special, it is just an expression of humanity."
Based in Coimbatore, Kavitha, a mother of two, is busy with her trust's new initiative.
"My childhood ambition was to become an IAS officer. I think I got it from my family, where everyone was helping people and doing charity. I have always wanted to help people. But I could not find time for it because of my two pregnancies. I couldn't take forward my IAS ambition too. Anyhow, two years ago I started the 'Kavitha's Ini Oru Vithi Seivom' trust and there were a lot of people around me to support my effort," she recounts.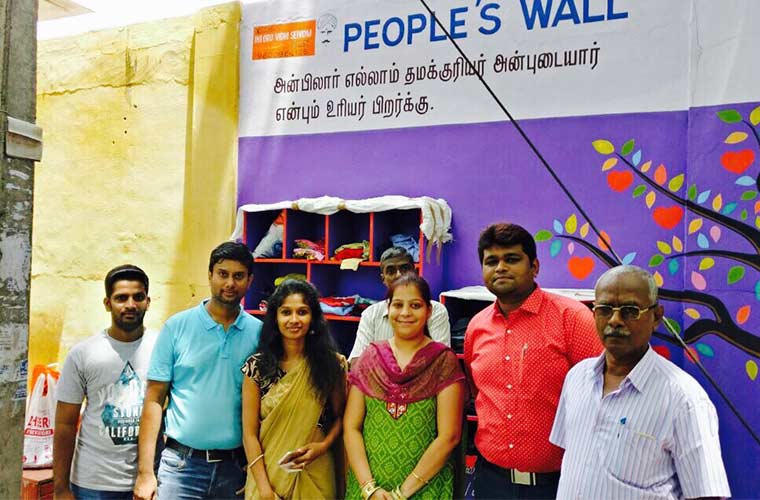 She began with distributing food packets for the homeless people. Her friends helped her in locating such people. This gesture was the beginning of the trust's 'food bank' initiative.
About the Wall of Kindness, she says, "I think the idea behind this was born in Iran. I have started it in Tamil Nadu. People can share clothes, footwear or any other useful items which is in good condition and someone who needs it takes it from the shelves of the wall."
The trust volunteers and the corporation are responsible for taking forward the wall, she says.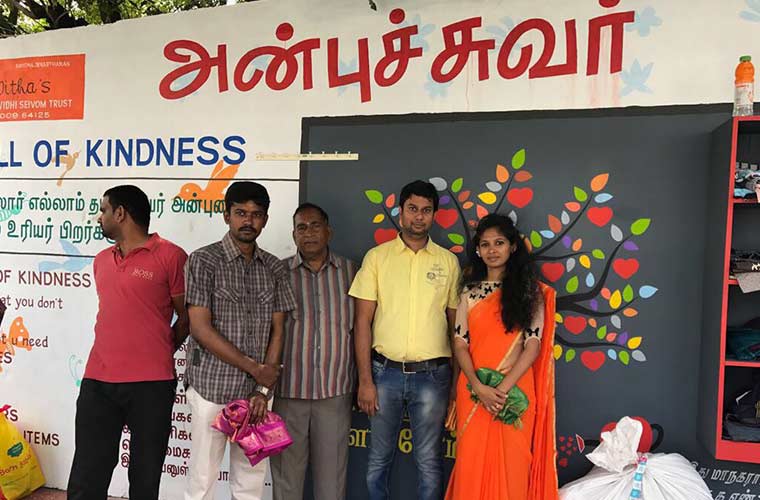 Kumarapalayam in Namakkal district was where this wall was first set up. Tiruppur has its wall installed around three weeks ago and last week Coimbatore got its at RS Puram, opposite Devanga Higher Secondary School.
On the name of the trust, Kavitha says it was inspired by Bharathiyar's poems. "I love Bharathiyar and his poem. That explains why I have named my trust Ini Oru Vithi Seivom," she adds.
Subscribe To Our Newsletter