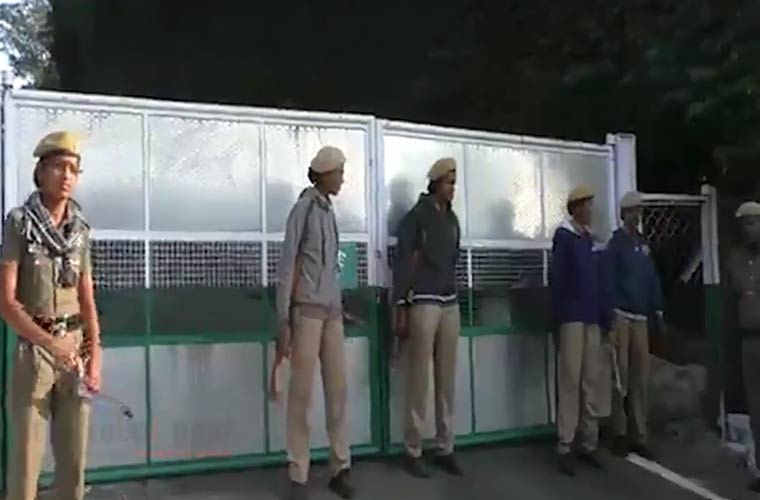 Police interrogated Krishna Bahadur, the security guard who survived the attack in Kodanadu Estate, for the second consecutive day today.
On April 24, a 10-member gang had entered the former Chief Minister, Jayalalithaa's bungalow in Kodanadu, and attacked a security guard Om Bahadur and allegedly escaped with some materials in three suitcases. Om Bahadur died on the spot, while Krishna Bahadur sustained injuries.
Krishna Bahadur claimed that the gang sprayed some anaesthetic substance on his face before attacking him. However, police do not buy his argument. They are trying to verify whether Krishna Bahadur has any links with the gang or helped them to break open the room.
IT experts from Coimbatore are being requisitioned to decode the CCTV footage in and around the area, which was not clear.
Even as Krishna is being interrogated at an undisclosed place, police are also checking lodges and cottages in and around Kothagiri, a police official said.
Subscribe To Our Newsletter