Chennai: A medical aspirant in Ariyalur district of Tamil Nadu, who fought a legal battle against National Eligibility cum Entrance Test (NEET), has allegedly committed suicide.
Dejected that she could not secure a medical seat, Anitha took the extreme step by hanging herself to death at her house at Kuzhumur taluk in Ariyalur district.
The 17-year old student, who secured 1,176 out of 1,200 marks in her State Board Plus-2 exams, was among those who filed a petition in the Supreme Court to exempt Tamil Nadu from NEET.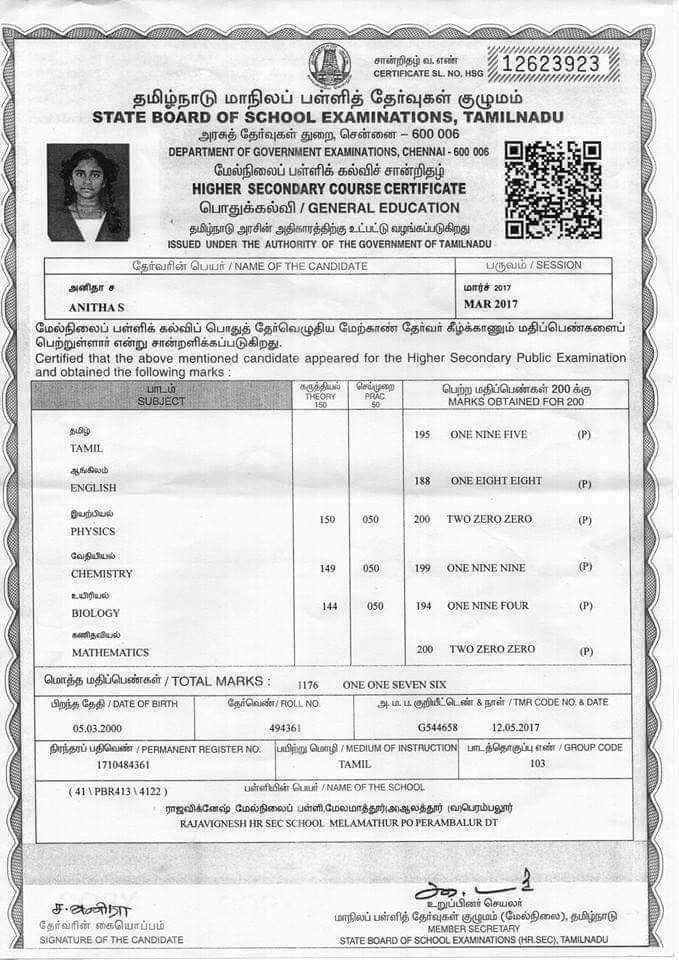 Having a cutoff mark of 196.75, Anitha secured only 86 marks in NEET exam. The marks in NEET could not fetch her a medical seat, which was her long dream.
A Dalit student, who hails from a poor economic background, Anitha pleaded herself as one of the respondents along with many students in the Apex court against the implementation of the uniform medical entrance exam in Tamil Nadu.
Subscribe To Our Newsletter