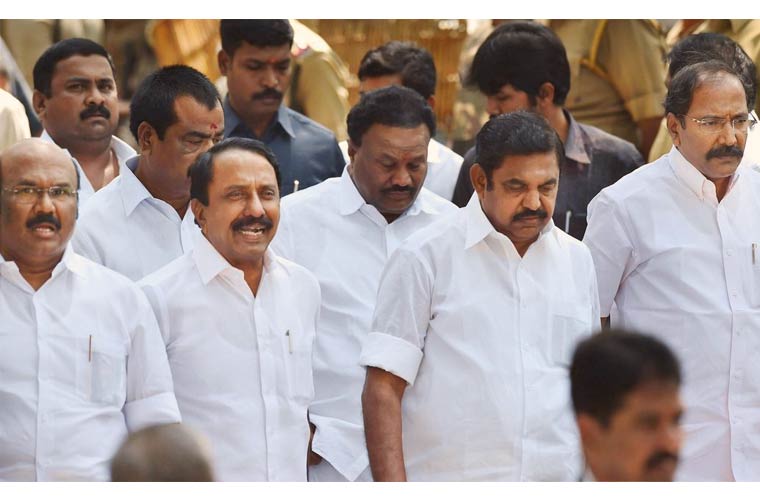 Chennai: The AIADMK Amma faction led by Chief Minister Edappadi K. Palaniswami today announced a seven-member team to hold talks with the O. Panneerselvam camp.
The team, to be headed by AIADMK Rajya Sabha member Vaithilingam, comprises State Ministers S.P. Velumani, Thangamani, Dindigul Srinivasan, D. Jayakumar and C.Ve. Shanmugam.
Earlier, the Chief Minister presided over a meeting of senior leaders at the party headquarters. After the meeting, he left for the Secretariat.
Later talking to media persons, Velumani said their side wanted the party to stay united. "We want the AIADMK to be united and we want to get back our Two Leaves symbol. We are ready to hold talks with the Panneerselvam camp whenever they are ready."
A large number of party functionaries thronged the AIADMK headquarters. More than 100 police personnel were deployed to maintain tight vigil.
At the same time, former Chief Minister O. Panneerselvam held consultations with his supporters at his residence in Greenways Road. "We want both the teams to unite. Unfortunately that is not going to happen anytime soon," remarked a party worker outside his residence.
Subscribe To Our Newsletter