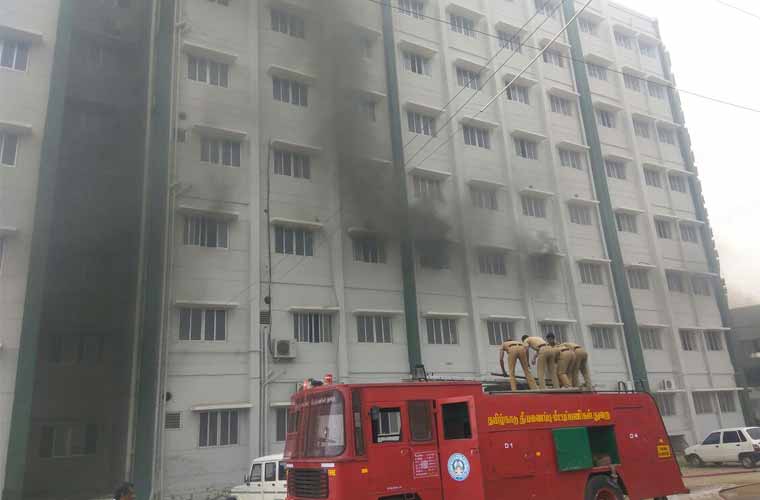 Tirupur: A fire broke out today in the second floor of the District Collectorate in Tirupur, destroying some computers and accessories.
Some employees noticed smoke emanating from a room, the office National Informatic Centre (NIC) and immediately alerted the Fire and Rescue personnel, who rushed to the spot and prevented the fire from spreading.
According to police, short circuit in the AC duct was said to be the reason for the fire, in which some computers, accessories and telecommunication were destroyed.