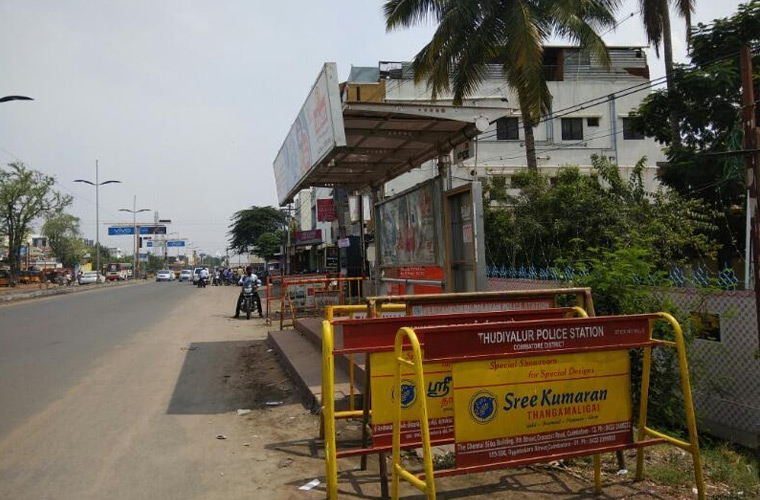 Even within a week of the traffic police creating new bus bays on arterial roads for better traffic regulation and management, a few of them are already defunct and non -functional. The bus bays was meant to help avoiding parking violations and ensure free flow of traffic.
The bus bay which was opened at G.N, Mill bus stop in Mettupalayam Road has become obsolete within a week thanks to non adherence of bus operators and commuters.
The buses that operate in this route to Thudiyalur, Perianaickenpalayam, Karamadai, Kovilpalayam, and other areas continue to violate parking norms and drivers park the vehicles as per their will near the junction. During peak hours the GN Mills junction gets chaotic, with the vehicles from all the four ways competing with one another for road space.
When contacted, Superintendent of Police (Coimbatore Rural) Ramya Bharathi said plans are afoot to demarcate bus bays in Mettupalayam Road in as many areas. As the space in some areas are too narrow, it is impossible to set up bus bays there. The violation of private and public bus operators is the prime reason for congestion in one place, she said.
"Busy traffic junctions like G.N Mills junction , Cheran Nagar and Kovundampalayam junction pose lot of problems for pedestrians as there are no zebra crossing there. Jay walkers often get hit by speeding vehicles in these junctions. Motorists and two wheelers driving on the wrong side go unpunished due to slack implementation of traffic rules by police authorities " said K. Krishnamurthy, a resident of G.N.Mills area.
Subscribe To Our Newsletter