A petition by a Pakistan-based person through the online forum change.org has sought US White House declaration of `India a Terrorist State'.
The petition from an Islamabad-based person wants White House to declare India a terrorist state on the basis of `activities' in Kashmir. The petitioner says: "We request the White House to declare India a terrorist state and stop all the atrocities on the humankind."
Change.org is a popular online forum where users can start online campaigns about various issues. It is an open forum and any user can post a petition and start getting public support for it. The user calls out people to sign the petition online. They can also share it on social media platforms and gain support. This petition to declare India a terrorist state has till date got 22,523 supporters and it needs 2,477 more signatures to reach 25,000.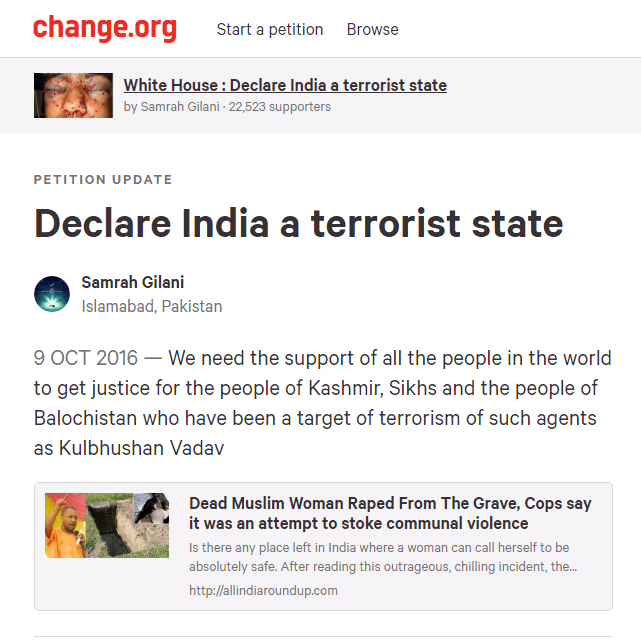 The petitioner says 'India also opens indiscriminate fire every second day on the Line of Control (LoC) between Pakistan and India resulting in deaths of the nearby villagers'.
Many forum petitions have seen success and gained public support. Recently, a petition by a single mother to ease rules of passport application for children of single parents was noted by the Government of India and necessary changes were made. Also, popular playback singer Chinmayi Sripada started a petition through the forum asking Twitter to shutdown accounts who send rape threats and acid attack threats to women. The petition has been signed by 241,550 people till date.
Subscribe To Our Newsletter