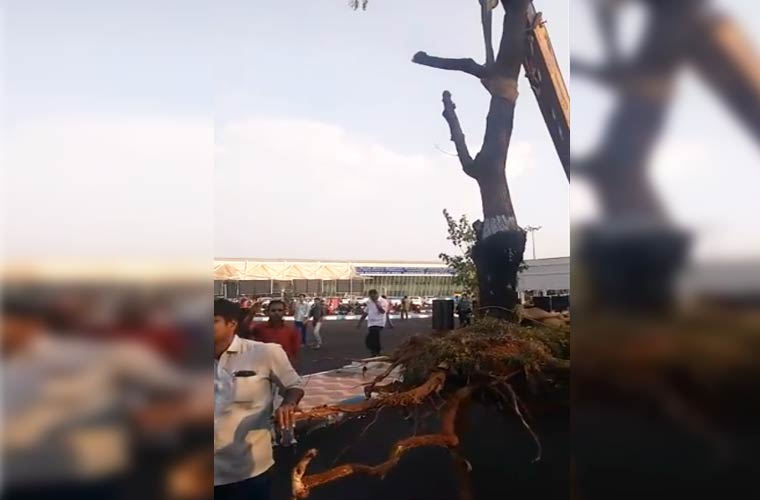 City-based NGO Osai today transplanted neem trees to a land near the city airport.
Authorities had decided to fell six neem trees in order to carry out expansion work in the front side of the airport as they felt the trees were hindering the work.
The NGO today transplanted two of the six trees in a land near the airport and will transplant the remaining four tomorrow. "It is our prime duty to save tress. In the name of development, a number of trees are being cut.
By transplanting them, we can not only save the trees, but also the environment," said K. Syed of Osai.
Subscribe To Our Newsletter