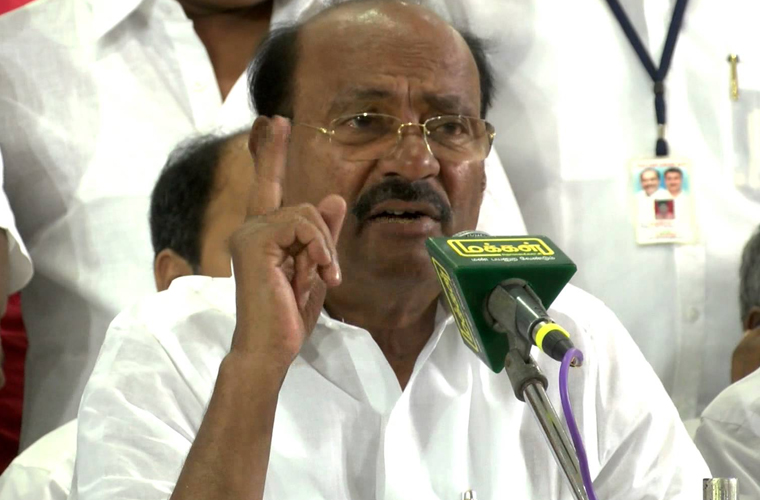 Chennai: PMK founder S. Ramadoss has come out against what he termed `Centre's imposition on Hindi'.
He said on Thursday said the party would launch an agitation of the Central Government did not stop replacing milestones and name boards of towns in English with Hindi along national highways.
In a statement issued here Ramadoss said the Central Government was imposing Hindi and pointed to names of towns on the national highways passing through Dindivanam and Krishnagiri being rewritten in Hindi.
The names of towns were now only in Hindi and Tamil. "This is creating lots of confusion in the minds of overseas businessmen and tourists travelling along these highways," Ramadoss said. It was appeared to be a policy decision taken at the Central level and local authorities were not responsible for this, he added.
Subscribe To Our Newsletter