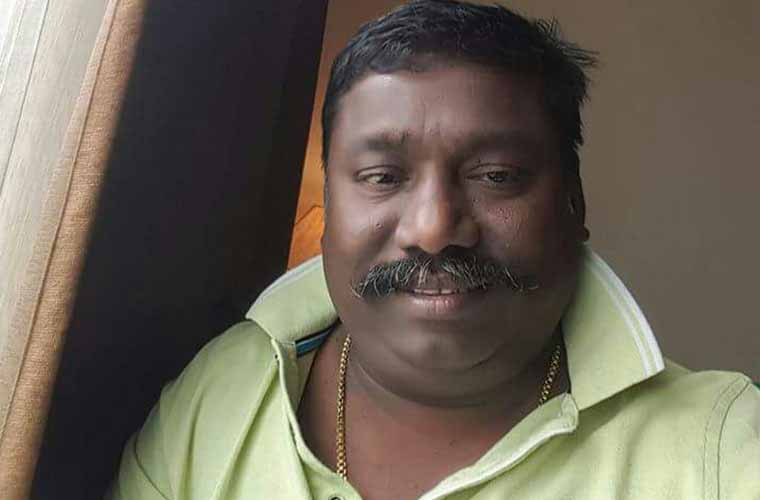 Thanjavur: The Fast Track Mahila Court here today convicted and sentenced Inspector Sethumani Madhavan, now serving at Theppakulam Police Station in Madurai, to 10 year rigorous imprisonment and slapped a fine of Rs 2,500 in connection with the suicide of a Coimbatore based woman accused in a job racket case in Thanjavur in 2007.
Based on a complaint by K Ravirajan, hailing from Cauvery Nagar, Thanjavur, Thanjavur Medical College Hospital police registered a case against a three member gang namely Janakiraman, Akilandeswari (32) and Ilayaraja in 2007 on the charge of cheating the complainant to the tune of Rs 3 lakh promising to get him a job in a private company. Police arrested Janakiraman and Ilayaraja, both hailing from Thuraiyundarkottai village in Thanjvaur district and they were remanded to judicial custody.
Upon further investigation conducted by Inspector Sethumani Madhavan, attached to Thanjavur Medical College Hospital Police Station, revealed that Akilandeswari, wife of Srinivasan and resident of New Ananda Nagar, Coimbatore, was running a private employment exchange and had cheated seven persons to the tune of Rs 70 lakh.
Instead of arresting Akilandeswari, Inspector Sethumani Madhavan summoned her to Thanjavur for further enquiry.
When she arrived at Thanjavur bus stand on November 16, Inspector Sethumani Madhvan picked her up from the bus stand in a Tempo Traveller of Police Department and took her to a private lodge where she stayed in Room No 120.
During her stay in the lodge, the inspector frequently visited her on the garb of interrogation. On the fourth day, that is, on the night of November 19, Akilandeswari committed suicide after leaving a suicide note alleging of sexual harassment meted out to her by the cops.
Subsequently, on a complaint by her mother Veerai Vallatharasu, Thanjavur South police registered a case under section 174 (suspicious death) of Cr PC. Upon further investigation, police recovered the suicide note purportedly written by Akilandeswari alleging of sexual harassment by cops and registered a case under Section 174 of Cr PC , Sections 343, 306, 354, 409 read with 120 (b) of IPC and Section Tamil Nadu Prohibition of Harassment of Women Act, 1998 and arrested Inspector Sethumani Madhavan, Balu alias Balasubramanian (tout) and Head Constable Ganesan in this connection.
Upon the writ petitions filed by the Secretary, Tiruchirappalli Bar Association and various organizations before the Madurai Bench of Madras High Court, the investigation of the case was transferred to Crime Branch –CID (CB-CID), Tiruchy. The CB-CID which took up investigation filed charge sheet on October 28, 2009.
Trial of the case was conducted at the Fast Track Mahila Court in Thanjavur. Meanwhile, Balasubramanian, one of the accused, died.
Judge Poorna Jaya Anand who heard the case found Inspector Sethumani Madhavan guilty of three accounts -Sections 120 (b) (Criminal Conspiracy), 343 (Wrongful confinement for three or more days) and 409 (Criminal breach of trust by public servant). The judge, pronouncing his verdict in the case today, awarded 10 year rigorous imprisonment and fine of Rs 2,000 for the offence committed under section 120 (b), another 2 year simple imprisonment and fine of Rs 500 for the offence committed under section 343, another 10 year RI and fine of 1,000 for the offence under section 409. The judge, however, ordered the Inspector to undergo the imprisonment concurrently.
The judge, however, acquitted Head Constable Ganesan of all charges.