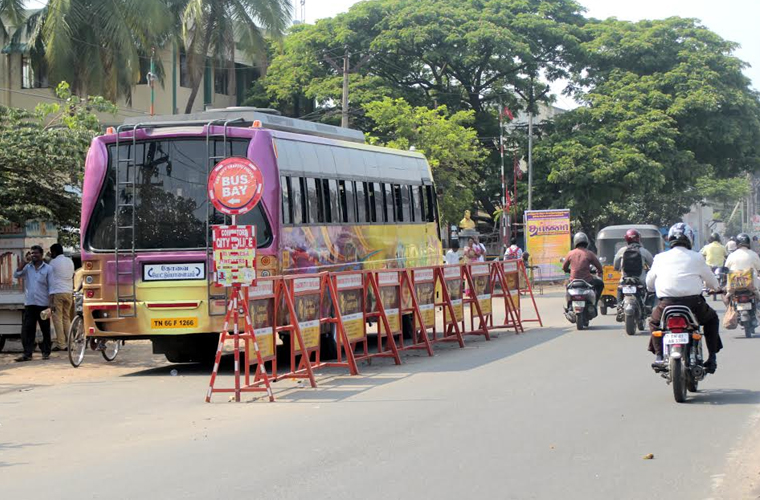 New bus bays are to come up in the city, according to city Deputy Commissioner of Police (Traffic) S. Saravanan.
On experimental basis, city police introduced bus bays in wide roads at major 10 bus stops on Wednesday. This was to allow smooth flow of traffic since buses halting at stops caused congestion.
Bus bays are barricaded with reflector stickers. Buses are supposed to stop at the marked place. The public was keen to cooperate this initiative and more bays will come up soon. "Police personnel are posted in bus bay to ensure that the system is followed, he added.
The department was also tying up with the city corporation to renovate bus shelters. "We asked corporation officials to have a lighting system in the bus bays. People have called me and appreciated the step taken and also demanded that more such bus bays are set up," he said.
"Buses now stop at the marked place and it is easy to drive our vehicles out. But the new system must be followed strictly, especially private bus drivers," said driver N. Murugan.
"Passengers need not wait on the roads now," said a passenger B. Vignesh.
Subscribe To Our Newsletter