"Yoga is India's rich heritage and culture, and it is our responsibility to propagate it to all corners of the world," Union Minister of State for Culture and Tourism Mahesh Sharma said today during the third International Day of Yoga celebrations at the Isha Yoga Centre on the city outskirts.
Mental depression was the main reason for the people committing suicide, said Sharma, a doctor himself. Practising yoga can give relief and help people lead a stress-free life and keep youth away from
addictions and substance abuse.
Maharashtra and Tamil Nadu Governor Ch Vidyasagar Rao said it was important to prepare an army of yoga teachers capable of retaining the purity of the tradition and passing it on to millions of people. He mooted the idea of institutional affiliations between universities and organisations like Isha Foundation for knowledge exchange.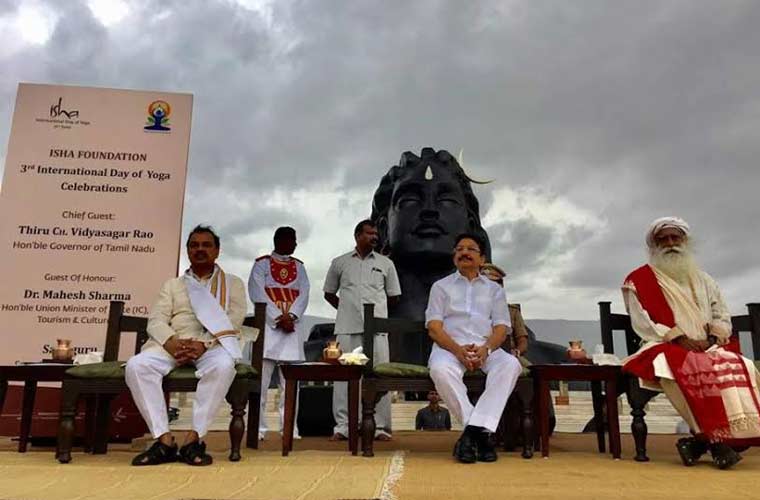 Being the Chancellor of 40 universities in Maharashtra and Tamil Nadu, he said would suggest practising yoga in these institutions and affiliated colleges.
Isha founder Sadhguru Jaggi Vasudev said it was time individuals personally took charge of their well being and pandits, priests and gurus were phased out.
The foundation this year will focus on soldiers and children as part of their efforts to reach simple yoga, he said.
Yoga was performed in front of the massive 112-foot Face of Adiyogi statue unveiled by Prime Minister Narendra Modi in February.
Subscribe To Our Newsletter