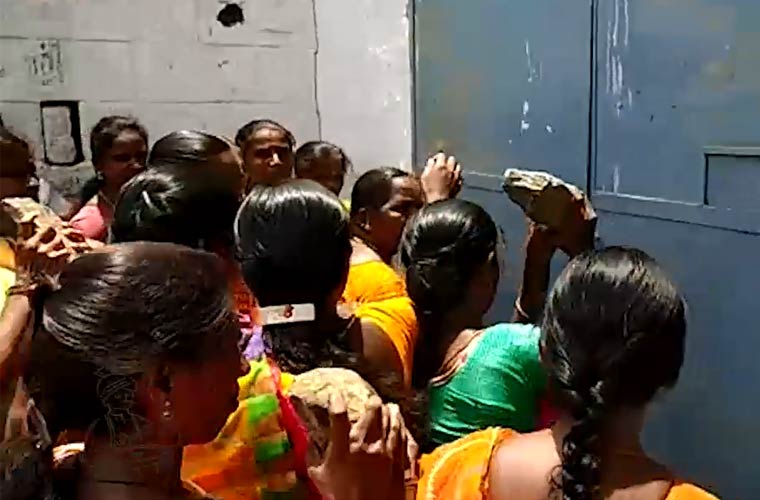 Tirupur: Hundreds of protestors ransacked a bar attached to a TASMAC outlet in Mudaliarpalayam in Tirupur district as part of a laying siege to the outlet demanding that it be shifted from there.
The protestors said the outlet was in the busy SIDCO Nagar and near the Mudaliarpalayam bus stand, causing much inconvenience to the public as also school children. The demand to close down the shop or shift had been on for quite some time and the district administration did nothing, they added.
In the mob fury, a section of protestors ransacked the bar, pulled down the asbestos sheets and roof support set up for tipplers.
In a similar protest organised on April 11 at Samalapurm in the district, police baton-charged and unleashed violence on the protestors. Many were injured in the incident and the report of an RDO inquiry into the incident has been submitted to the State Government for action.
Subscribe To Our Newsletter