The Biomedical Engineering department of PSG College of Technology has developed a low cost wheel chair with digital facilities such as mobile phone and bluetooth based wireless control.
The indigenously developed wheel chair can also be operated using joystick and EMG or muscle signal. The wheel chair also comes with an obstacle detection sensor and can be operated continuously for 12 hours on battery.The idea received a funding of Rs.30 lakh from the Department of Science and Technology, Government of India for a period of three years. STEPS Knowledge services in Coimbatore has provided necessary technical support for PSG Institute of Medical Sciences and Research doctors to develop the wheel chair.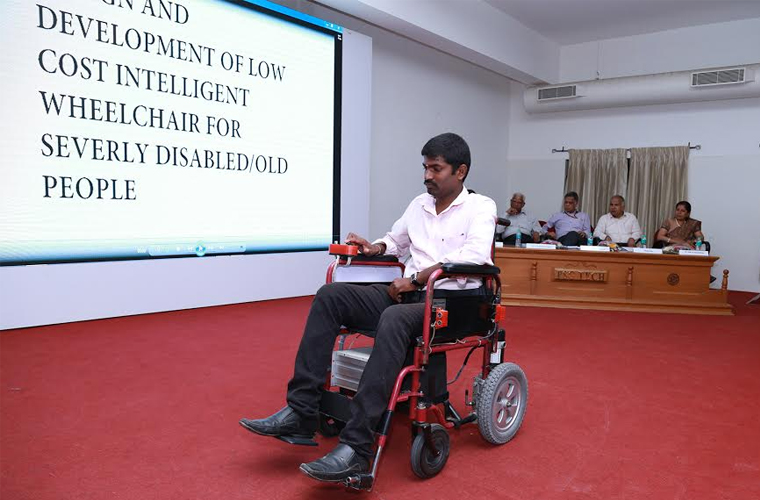 According to a statement released by the PSGCT, the entire technology of wheel chair has been developed at one third cost of wheel chairs currently available in the market.
In a statement, Dr. V. Ramamoorthy of PSG Hospitals said that this would reduce depress ion of paralytic patients because it helps them to move independently. "If there an attender to assist the patient, the bluetooth technology will enable the attender to stay at his place and control wheelchair movement. This reduces the burden of staying with the patient for a long time," he added.
Subscribe To Our Newsletter