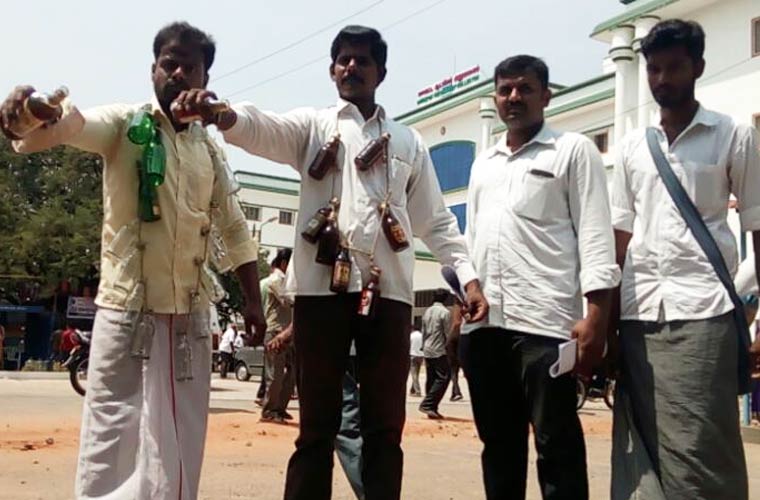 Residents from various parts of the city today staged a demonstration in front of the district collectorate against opening of TASMAC outlets in residential areas. This follows the relocation of some outlets inside the city following the Supreme Court directive to close down all TASMAC outlets near the highways.
Some protesters, who came to the collectorate with liquor bottles, emptied the bottles on the ground in the complex. "The court order is highly commendable. Thanks to the order, sale of liquor has come down. This means we are moving forward towards a new society altogether. But it is unfortunate that the State is not supporting the order and is trying to open more outlets in new areas," said an agitator.
Residents of Ondipudhur, Goundampalayam, Singanallur and Kalapatti also staged demonstrations inside the Collectorate premises against the opening of TASMAC outlets in their areas.
"Opening a new outlet will lead to several problems in a residential area. Safety of women and children would be at jeopardy," said a resident.
The residents, in their petition to District Collector T.N. Hariharan, claimed that they would continue their protest till the proposed outlets are shifted out of their localities.
Subscribe To Our Newsletter