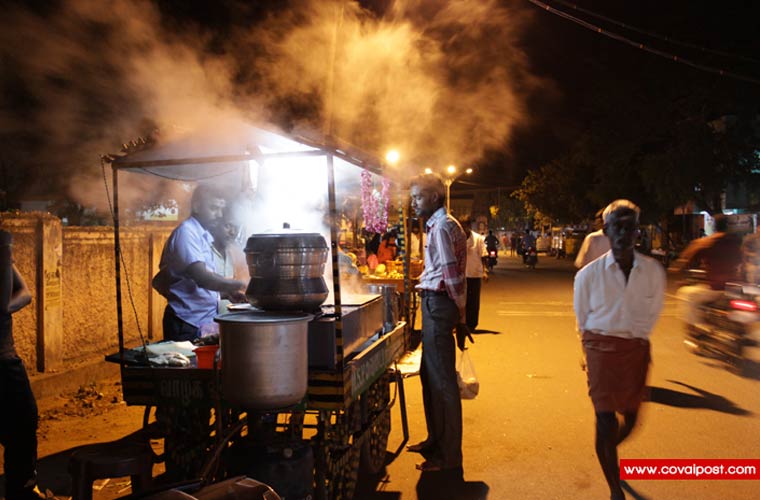 Roadside eateries and small vendors made good money today as most of the hotels and shops downed their shutters supporting the farmers' cause.
The principal opposition party in the State, DMK, had called for a State wide bandh which gained support from political parties, traders unions and farmers associations.
With most of the restaurants and hotels remaining closed, roadside eateries came to the rescue of bachelors and college students who were seen scouting from one place to another for food. Variety rice such as tomato rice, lemon rice were neatly packed and sold.
"We are not against the protests. We definitely support the farmers' struggle. But we are staying miles away from home and are forced to eat in hotels. When hotels are shut, we have no place to go," said R. Jagadeesh, a college student.
R. Sukumar, a bachelor working with a private company near Laxmi Mills, said during bandhs medical shops and hotels should be allowed to function.
Subscribe To Our Newsletter