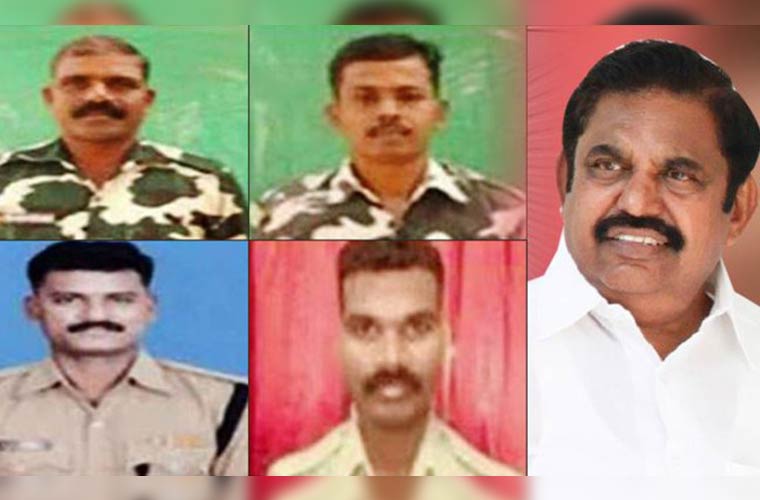 Chief Minister Edapadi K.Palanisamy has announced a solatium of Rs 20 lakh to the next of kin of Central Reserve Police Force (CRPF) constables N.Senthil Kumar, N.Thirumurugan and P Alagu Pandi, all belonging to Tamil Nadu and were among the 25 CPRF men killed during the Maosit attack at South Sukma district in Chhatisgarh yesterday.
In one of the deadliest attacks by Maosits, the CRPF personnel who were sanitasing the area for a road project were ambushed and attacked leading to heavy casualties. Around 100 CRPF men belonging to the 74th battalion were giving protection to a road construction work when they came under ambush and attack.
In the firing which lasted for hours, 25 CRPF men lost their. It is said around 100 Maosits, including women dressed in black, carried out the attack.
Subscribe To Our Newsletter