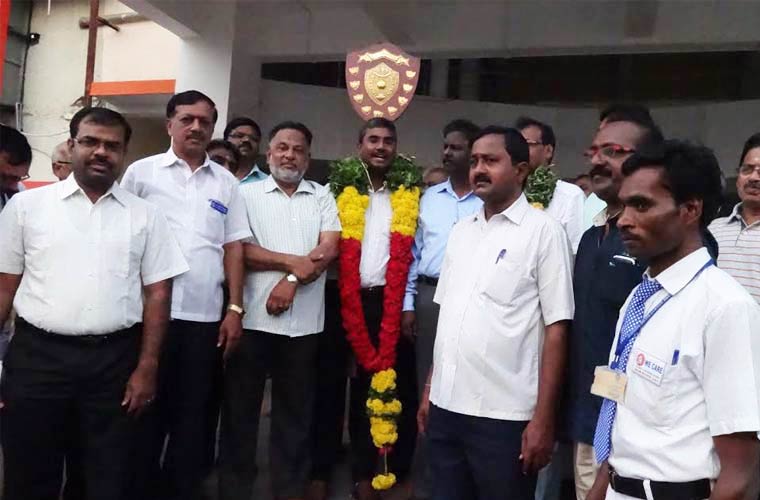 Salem: The Salem Railway Division got three shields at the Railway Week Celebrations in Chennai on April 12. Annually, the best performing divisions are recognised for their excellent work in various fields such as engineering, commercial and personnel.
In 2016-17, the Salem Division excelled in engineering, commercial and stores branches and has bagged the shields for engineering efficiency, best passenger amenities and stores minor depot at Erode.
Southern Railways general manager Vashishta Johri gave the shields to Salem DRM Hari Shankar Verma,.
Perumal Nandalal, Senior Divisional Engineer/Co-ordination (in charge of Engineering Branch), Vijuvin, Senior Divisional Commercial Manager (in charge of Commercial Branch), and G. Sundararao, Assistant. Material Manager (in charge of Stores Branch) accompanied by the DRM to receive the shields.
The officers who arrived at Salem Junction this morning were given a rousing welcome by the division staff The DRM salem expressed his happiness over performance of all branches of the division.
Subscribe To Our Newsletter