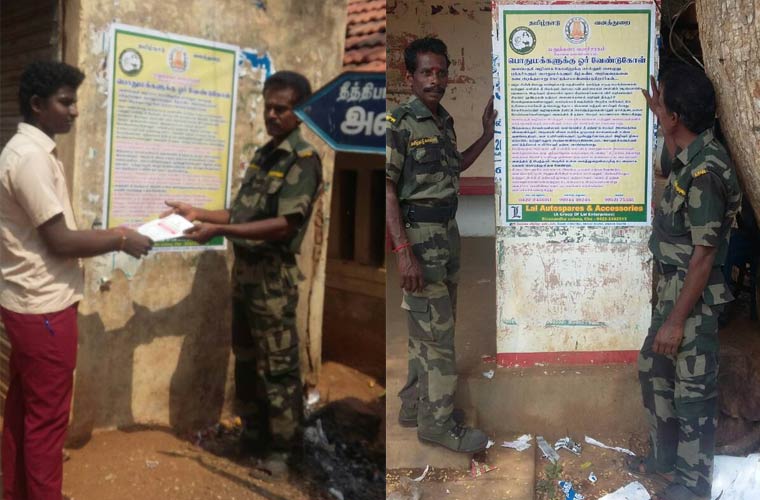 The Coimbatore Division of the Forest Department today distributed pamphlets in 12 panchayats in Madukkarai Range to sensitise the locals on forest fires.
Most of the forest areas have dried up due to the scorching heat of summer. Since most of the forest fires occur due to human insensitivity, officials have decided to sensitise locals, especially devotees who go temples.
Requesting the people to stay alert while entering temples inside deep forests, the pamphlets also ask public not to cook inside forests. "People should not smoke inside the forest and never make any sort of fire inside forests," the pamphlet said.
It also advised people to take necessary steps to inform forest personnel about forests fires and help them in putting it out.
It maybe noted that a forest fire broke out recently in the Periyanaikanpalayam Forest Range and it was put out after nearly six hours. Officials said such initiative would be taken in all the ranges in Coimbatore.
Subscribe To Our Newsletter