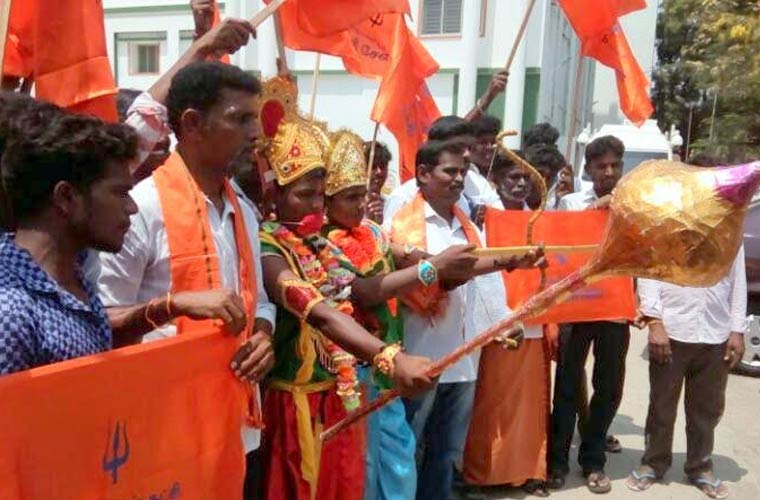 Activists of the Shakti Sena today urged the District Collector to take action against those begging by dressing up like Hindu Gods.
"Dressed up like Lord Ram, Sri Krishna and Hanuman and also Goddesses and begging on the streets is hurting the religious sentiments of Hindus," Shakti Sena said in a memorandum to the Collector.
Moreover, majority of those begging did not belong to Hindu religion, they said.
Considering the religious sentiments, the administration should impose a ban on such activities, the memorandum said.
Subscribe To Our Newsletter