An aged and sick cow elephant was treated by officials and sent back to the forest late last night.
The elephant was found near the backwater area of Bhavanisagar dam and treated immediately by forest officials in the Sirumugai range and sent back to its herd.
According to forest officials, an elephant herd came to drink water near the backwater area when the elephant fell and was unable to get up.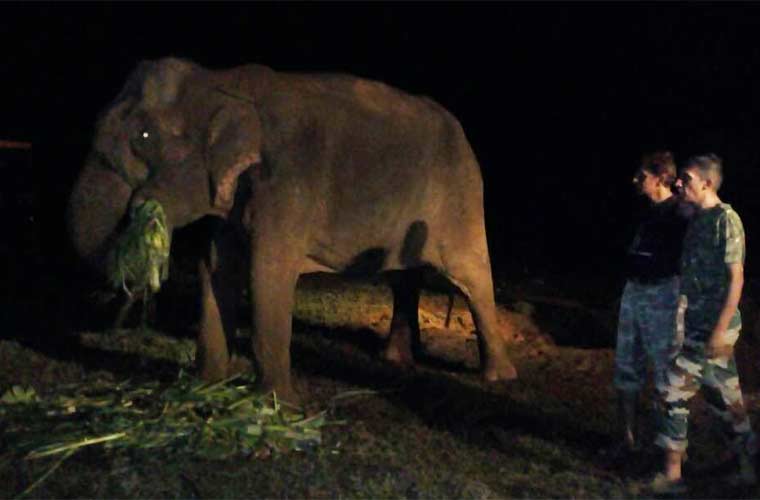 "On getting information our team went to spot with forest veterinary doctors Manoharan and Asokan who gave it sugarcane, bananas and later medicines," said a forest official.
Finally, it got up and went into the forest, he added.
Subscribe To Our Newsletter