WIFI router and air pollution monitoring sensor have been fixed on the `Smart tree', providing public access to the Internet on the corporation premises, according to Commissioner K.Vijayakarthikeyan.
The smart tree was placed in front of corporation a week ago. It has solar components which produce 8 to 10 units of electricity daily which powers eight street lights. Power sockets have also been fixed for charging cellphones.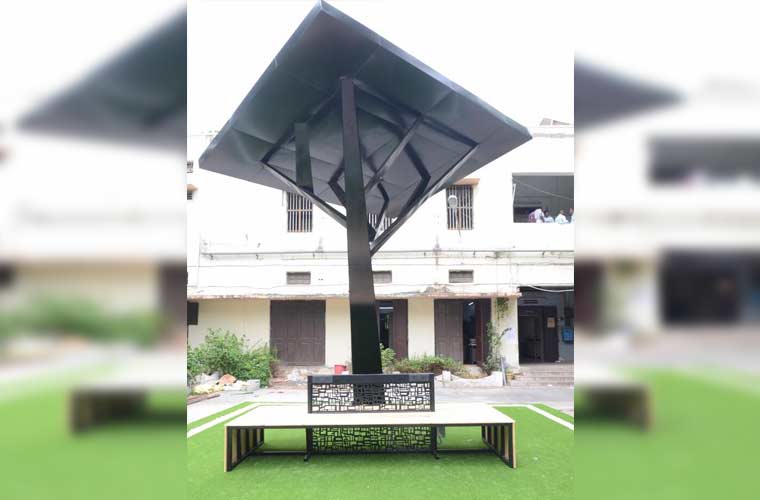 The corporation proposes to have such tree in different parts of the city. The new addition also helps people keep track of the pollution level in the city on a daily basis.
"In this smart tree we plan to add more options. The expenditure for it is very low but benefits are high. In future more schemes like this will be introduced under the Smart city scheme," said Vijayakarthikeyan.
Subscribe To Our Newsletter