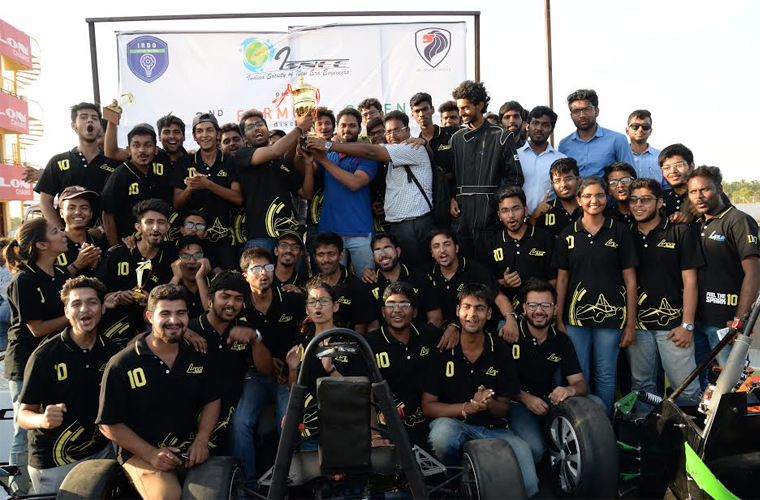 SRM University won the championship in the second season of Formula Green and VIT Vellore took the second spot in the competition organised by Indian Society of New Era Engineers (ISNEE). The second season of 'Formula Green' was held at Kari Motor Speedway here from March 29 to 31.
'Formula Green' is a contest formulated to enhance the approach of students practising engineering and diploma disciplines. Fundamentally it is all about fabricating a formula car without any direct or indirect involvement of professionals.
Teams in the competition had undergone three phases. A total 18 teams participated in competition and nine were selected to the final round which had `a series of static and dynamic tests, making it more exciting', said one of the team members.
Technical inspection covering various aspects like design, manufacturability and selection of materials was done by a team of experts. There are tests for brakes, acceleration, skid pad, autocross and endurance. Four teams cleared the tests and Team 4ZE from SRM University were the winners and OJAS of VIT, Vellore, were the runners-up.
"All the giants in automobile industry are investing huge amounts into the research and development of electric vehicles which has been a great boost for us. We have been trying to inject motorsports as a career option to enthusiastic participants," said ISNEE officials.
This was a minor contribution from ISNEE to support the `Make in India' concept, they added.
Subscribe To Our Newsletter