State Government officials held a demonstration demanding immediate implementation of the Eighth Pay Commission.
The employees of JACTTO-GEO, Coimbatore division, held a road rook in front of the district collectorate.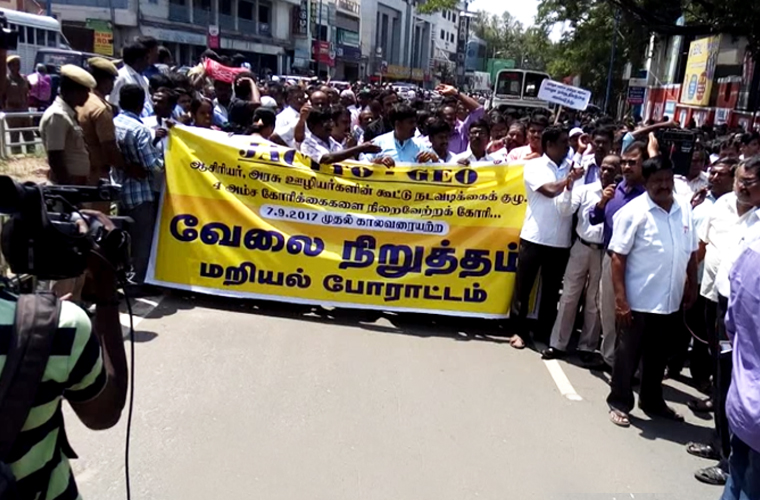 Union state committee member VM Michaelraj told mediapersons that workers had given a memorandum to the State Government but no action had been taken. Besides implementing the Eighth Pay Commission report, they also wanted the Government to give up the new pension scheme and enforce the earlier one.
In case the government failed to meet their demands, employees would be forced to take sterner action and hold protests on a daily basis.
More than 1,000 members participated in the road roko which brought traffic to a standstill for more than an hour.
Police later cleared the traffic and arrested the protestors.
Subscribe To Our Newsletter