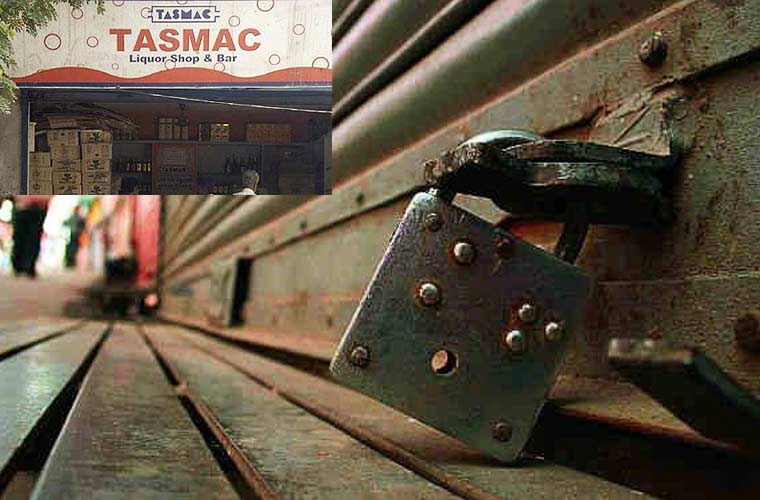 Chennai: The immediate closure of more than 3,000 liquor shops along the State and National highway could see the State Government lost more than Rs 10,000 crore. The loss assumes wider dimensions when the authorities will find it difficult to spend on freebies whose source was mainly from liquor sales.
Before the Supreme Court passed the order, liquor was being sold through about 6,200 outlets across the State. But the court's direction has forced the government to shut down 3,450 outlets along the highways.
A senior official from Tamil Nadu State Marketing Corporation (TASMAC) was quoted saying that the government earned about Rs 25,000 crore from liquor sales last year and the business had an annual growth of around 20 per cent.
The State-owned TASMAC, which runs the liquor shops, is the second highest revenue accumulator after the tax department.
With the AIADMK government already ordering the closure of 1,000 liquor shops as a part of poll promise, the expected revenue from the liquor sales would be around Rs 20,000 crore this year. But the closure of another 3,450 should further halve this revenue.
"Closure of these shops would have significant impact in the State resources as the government is spending for freebies also from liquor sales," a senior financial department official was quoted.
Though the State government is trying its level best to relocate the closed liquor shops, finding an alternative place in the wake of local protest should make this an uphill task.
It is not just the liquor outlets that are being closed. Even star hotels in the State along the highways come under the directive of the Supreme Court.
Most of the star hotels in the cities, including one of the country's biggest chain hotel — ITC Grand Chola — are situated along the highways. Hotel owners also fear that their occupancy will drastically fall if the bars and pubs are to shut down.
Subscribe To Our Newsletter