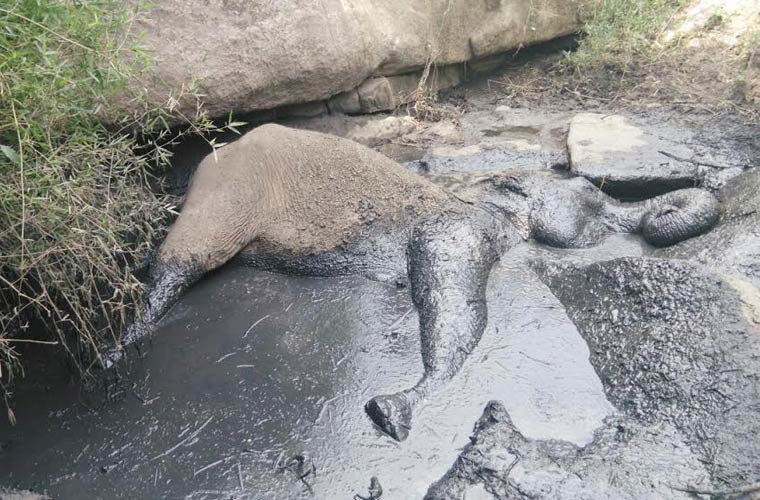 A female elephant chocked to death, after it reportedly got stuck in a slush near Anaikatti in the rural limits.
Villagers who noticed the trunk of the elephant, as its head was completely submerged in the slush at Sembikarai, informed the forest department officials, who rushed to the sport.
Attempts to pull it out using an earthmover failed, as a large quantity of mud had gone into the mouth, department sources said.
The 10-year old died of chocking, they said.
The carcass was buried there after postmortem.
Subscribe To Our Newsletter