The NSS unit of Sankara College of Science and Commerce on Friday conducted an awareness programme on 'Blue Whale' challenge and ragging.
Inspector of Police (Law and Order), Saravanampatti, P. Maheswaran advised students to stay away from the game.
"Students download the challenge link out of curiosity. The game isolates them and turns them into an addict.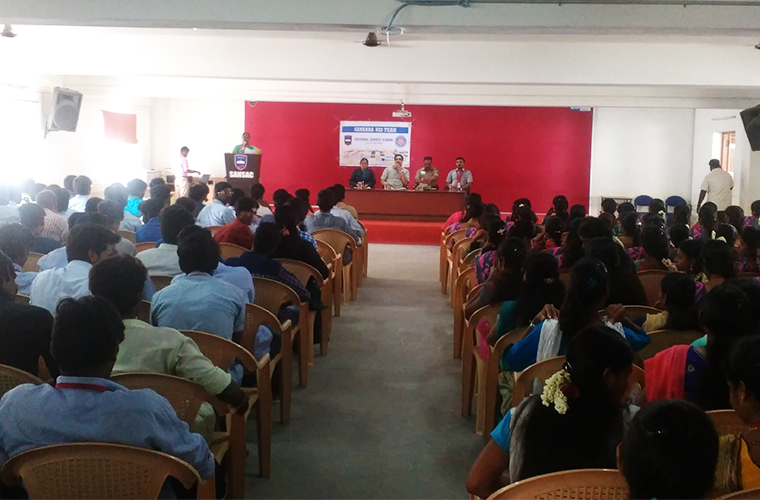 Later the admin of the game psychologically and emotionally blackmails the user and makes them carry out the tasks given to them, and the ultimate task is to end the life," he said.
Maheswaran also explained to the students about the ill effects of ragging and how a student's future gets spoiled if an FIR is filed against them.
Subscribe To Our Newsletter