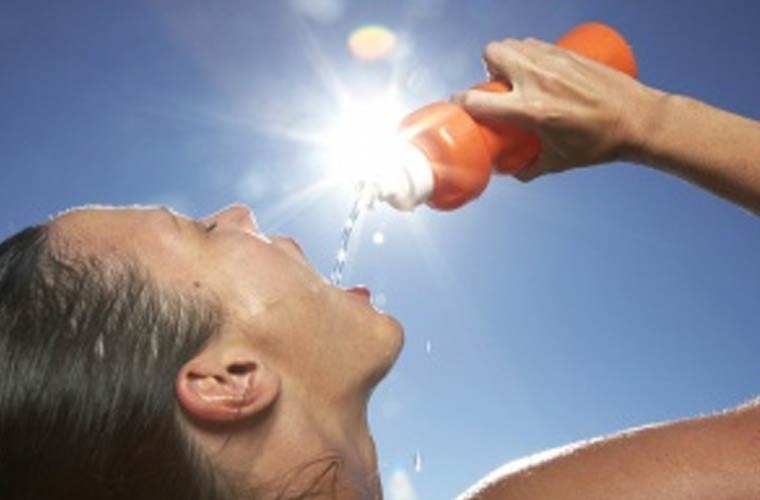 Bengaluru: Are you among those cribbing about the rising mercury levels? There is little point in complaining about the scorching heat. It is summer and all need to be prepared to deal with it and make the most of it while keeping in mind the deadly spoilers.
If you are one making frequent trips outside, or your work entails you to stay outdoors for long hours, you need to know about dehydration that leads to exhaustion. "Patients are reporting to emergency with heat exhaustion. Most of them are not aware of the consequences of dehydration and the symptoms to look out for," says Dr Ranjan Devar, a general physician from Bengaluru. Many State Governments have issued guidelines to hospitals to create resources for treatment of patients with heat-induced conditions. Many hospitals are also stocking up on the fluids and medicines.
"The most common symptom to look out for is dryness of the mouth and tongue. You may have muscle cramp, shallow breathing and rapid pulse. Dehydration can be fatal for senior citizens and children. Heat aggravates existing diseases like kidney disorders and heart problems," explains Dr Mukut Bhowmik, working for Saathi in Hyderabad.
"Water loss from the body because of heat can result in blood clots in the brain. Dehydration shouldn't be brushed aside as not that dangerous," he adds.
Signs you cannot ignore
· It is important to understand the early signs of dehydration as it can lead to heat exhaustion and heat stroke
· Early signs are thirst, dryness of the mouth and lips, feeling too tired or exhausted. Take the patient to a cool place and offer a lot fluids
· Passing of dark coloured urine is also a sign of dehydration, more so among children
· In case of nausea, vomiting, and dizziness, you need to rush to the nearest hospital
Subscribe To Our Newsletter