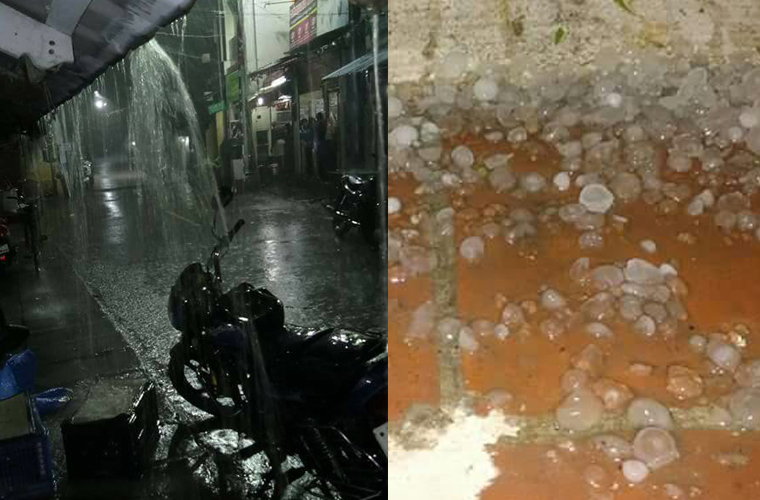 Wide spread showers on Thursday drenched parts of Coimbatore city that has been reeling under severe heat.
Thunderstorms lashed Kavundampalayam, Saibaba colony, Peelamedu, Kalapatti and surrounding areas for more than half-an-hour. "There is every possibility of summer rains and the district is expected to receive 60 mm of rainfall during April and May," said Dr. S. Panneerselvam, Professor and Head of Agro Climate Research Centre , Tamil Nadu Agricultural University
"This rain is a boon to the farmers , as it would help the maturing tree crops such as coconut, mango, sapota and guava crops. Farmers can start their ploughing operations, preparing the land for the subsequent crops," he added
Hail storms were witnessed in Kalapatti near Sulur. "Thunder showers are caused due to local phenomenon and brief burst of rains accompanied heavy thunder occur during summer months . As far the forecast for the next two days, the sky will remain over cast for the next two days, and brief spells of drizzle or showers are expected," Dr. S. Panneerselvam said.
Subscribe To Our Newsletter