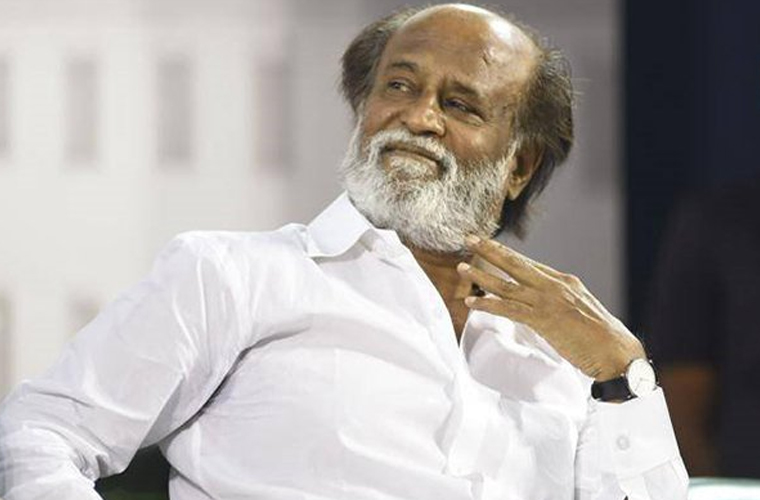 Chennai: Superstar Rajinikanth on Friday denied, for the umpteenth time, that he was about to enter politics. After meeting visiting Malaysian prime minister Najib Razak, the star with a global following also rejected the suggestion that he was about to become the face of Malaysian tourism.
Intense speculation was being made, as has been from time to time, that Rajinikanth was mulling a foray into politics and even the direction in which he was headed had become talk of the town. But, the Thalaivar, who is being wooed by the BJP for a long time, refused to take the bait and said he was not going to get into politics. In fact, the BJP candidate in RK Nagar bye election, Gangai Yamunan, had made posters out of his picture with Rajinikanth to say that he got the blessings of the superstar. Rajinikanth took the trouble to deny even this and had tweeted that he had not endorsed any candidate of any party.
In fact, the BJP tried pulling in the super star even during the 2016 general elections in the state, but could not manage to rope him in, despite his known friendship with prime minister Narendra Modi. Dismissing rumors and speculations on his foray in politics, the superstar told media persons outside his house that "these are mere rumors. I am not entering politics."
Rajinikanth also asserted that his meeting with his fans on April 2 was only just that. "I wanted to meet my fans and give them a chance to interact with me. There is nothing political about the meeting and there will be no major announcement, Rajinikanth said and added that he would be available to meet the fans between April 11 and 16 as well.
For the BJP, a star like Rajinikanth would have been just what the doctor ordered. Tamil Nadu had resisted the Modi wave and elected 37 AIADMK MPs out of the total 39 in the state at a time when the BJP under Modi swept across the country and won a majority on its own with 282 seats.
Asked about the fracas over the cancellation of his Sri Lanka visit, Rajinikanth said, "I have given my statement. I am disappointed but It is all over and we will sort it out."
The superstar also denied that he was going to replace Shahrukh Khan as the brand ambassador of Malaysia tourism, as was being speculated in a section of media ever since the visiting Malaysian prime minister accepted his invitation.
"I shot Kabali in Malaysia and couldn't get to thank him and express my gratitude to them so he came and we had a cordial meet," he said. He further clarified putting a lid on the issue by asserting that he was not offered any brand ambassador contract. "All these are mere rumors," Rajinikanth said.
Subscribe To Our Newsletter