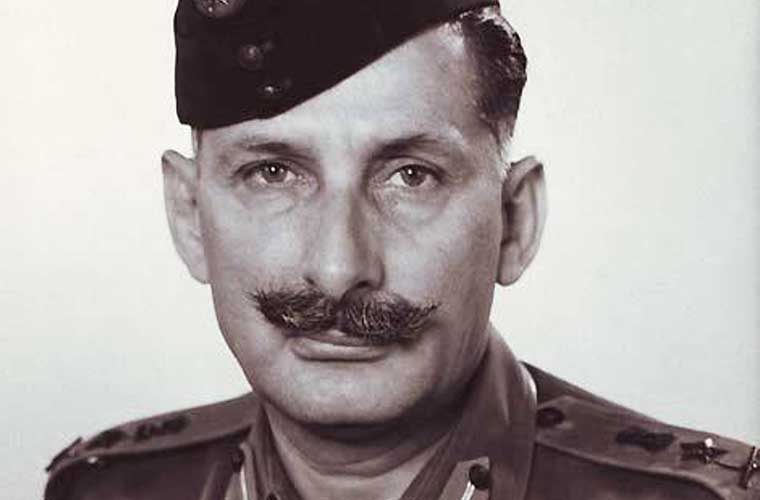 Udhagamandalam: Old soldiers never die, is a popular saying. To this can be added, "neither do they fade away" as Coonoor still fondly remembers the first Indian Army Officer to be promoted to the rank of Field Marshal, as a handle-bar moustachioed, officer and a gentleman of the old school, and reminisces with pride his post-retirement stay in these hills at 'Stavka', along with his Labradors, and his Gurkha attendants. The residents also recall with gratification his commitment to public good.
It was more so on Monday with April 3 marking his birthday. Many are the anecdotes about his reluctance to jump queues, to be seated while others stood up as a mark of respect, and the esteem he held for the authority in uniform, either military or civil.
Fondly known to his troops as 'Sam Bahadur,' a distinction shared only by Sir Eyre Coote of the Battle of Wandiwash and Arthur Wellesley of Assaye fame, Field Marshal Sam Hormusji Framji Jamshedji Manekshaw, (3 April 1914 – 27 June 2008), was among the first batch of cadets to attend the Indian Military Academy, British India's equivalent of Britan's Sandhurst. He was later commissioned as 2nd Lieutenant in the Gorkha Regiment, a connection which led to his oft quoted remark "If a man says he is not afraid of dying, he is either lying or he is a Gurkha."
As a captain he saw active service in Burma during WW-II, and was awarded the Military Cross,Britain's second highest military honour for his role in the fighting around Pagoda Hill, during which he was severely wounded.
Partition witnessed his roles in many areas including the prevention of infiltration of the newly acceded princely state of Jammu & Kashmir by Pakistani troops.
Later he took over as the commandant of the Defence Services Staff College (DSSC), Wellington, in 1959, a connection which after retirement lead to his spending the evening of his life near Coonoor.
Having been made a full general 1969, Maneckshaw's crowning success was the triumphant conclusion of the Indo-Pakistani War of 1971, which resulted in the formation of Bangladesh.
Following his retirement in 1972, the president of India awarded Manekshaw a Padma Vibhushan and conferred upon him the rank of field marshal, a first, for the service rendered to the Indian nation.
Maneckshaw passed away at the Military Hospital at Wellington, from respiratory complications, and his last words reportedly were 'I am okay,' a pithy statement which corresponds with the "kicked by a mule" statement he had made earlier to the surgeon who had treated him for grievous bullet wounds during the Burma campaign. Indeed words befitting a stoic and a soldier.
Subscribe To Our Newsletter