'Thiru Thai Avalae', a short film by Praveen Kumar M from Coimbatore, sheds light on the attitude of people towards transgender community and at the same time ignites hopes among some trans woman that they might one day carry their own children.
We meet a soft-spoken trans woman who is looked upon with suspicion when found playing with an abandoned baby. Later, she goes to the doctor with a wish to be a mother and foster kids of her own. The doctor quickly asks her if she would be interested in being a surrogate mother — but all too quickly learns just how unrealistically horrifying the experience of giving away the child is, gripping the audience with the protagonist's share of emotional stress, tear and drama.
Praveen, with an engineering background, always had a passion for directing short films. His first short film 'Manavaalane Manavaatiyin Baaghi' was highly appreciated and won many accolades. This was followed by 'Enakkane Piranthavanae Musical' and then came 'Thiru Thai Avalae'. It was produced by Gunasekaran P of Vaishali Movie Makers, shot in Chennai and was nominated in three categories: best actress, best supporting role and best cinematography at the Trans Film Festival 2018 in Madurai. The best actress award went to Jeeva Subramanian.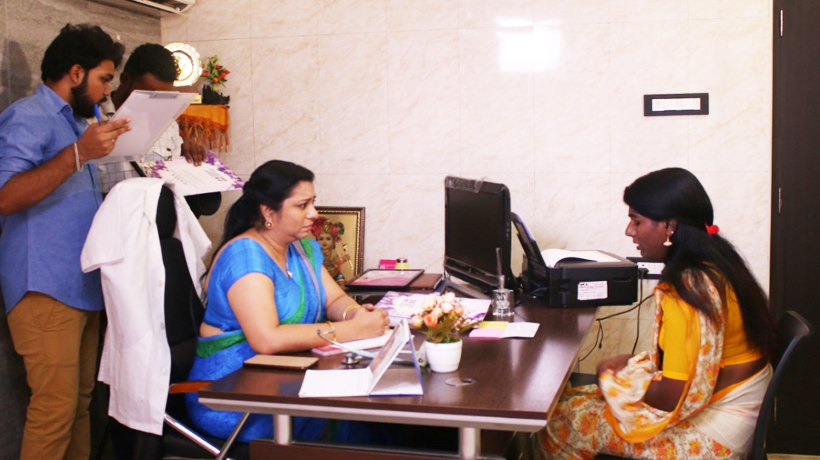 Praveen was awestruck by the humility of the seasoned senior actress Priyadarshini Rajkumar who plays a role of a doctor in the film. "We are independent filmmakers. The sheer reason she worked with us was that she liked our script. I am new to this field and that too in my learning phase. She was patient and polite in her demeanour and taught me a lot of things. I am honoured to have worked with her"
On why he chose such a sensitive topic, Praveen told The Covai Post: "Trans people in India are an outcast and have lived oppressed lives for a long time. They are humans too. I wanted to show my support with the transgender Indians in their struggle for identity, equality and dignity. I chose to do that with my short film, spreading awareness about new possibilities that the society should help them explore."
The film makes one rethink the definition of "motherhood". In this era, there are three categories of mothers – adoptive, gestational and birth. There can be one more, the 'transgender mother'. This can mean, opening doors to many possibilities, a man with a uterus who has transitioned from a woman; or a woman who has transitioned from a man using frozen sperm with a surrogate. The concept of motherhood needs to question transphobia and welcome the new age trans moms.
"Together, we can help each other create an equal and just society, where every human is treated humanely," adds Praveen.
Subscribe To Our Newsletter