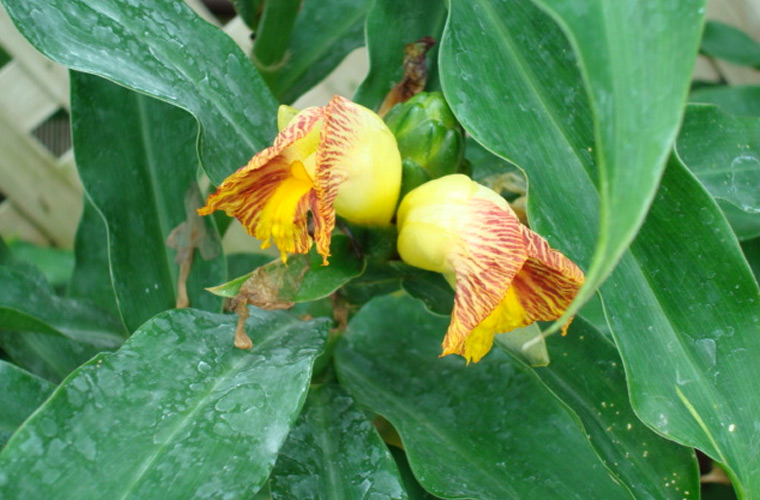 Bengaluru: This leaf a day can keep diabetes away. Many diabetic patients are benefiting from this plant Costus pictus D. Don, especially in Southern part of the country.
Genotypic Technology, one-of-the-pioneers of genomics in the country, has sequenced the plant Costus pictus D. Don. Its leaves are shown to have hypoglycemic effect when consumed and can thus be used to treat diabetes.
Colloquially known as the insulin plant, it has been researched to have anti-diabetic properties through the action of Corosolic Acid (abundant in the leaves and stem).
While being completely non-toxic, the corosolic acid works with the beta cells in the pancreas and helps the body in re-generation of its own insulin.
Diabetes Type 2 patients who have high sugar levels control their sugar through consumption of the raw leaves. One leaf in the morning and one in the evening are more than enough to bring down the sugar levels considerably within 45 days and can normalise sugar readings within 4-6 months. "On our Gour Agro farm in the foothills of Kodaikanal, we have a large nursery of Costus pictus plants. This plant is helping almost 70 million Type 2 diabetes live a better life. We have been supplying these plants across India for the past eight years with excellent feedback, and are looking at reaching out to more Type 2 diabetics who can benefit from this plant," says Manu from Gour Agro Farms.
Dr Rajesh from Bliss Medicare Centre, Chennai, says, "Yes, we prescribe this plant. The medicines prescribed are a combination of many things, which also includes costus pictus."
Dr Padma Priya Siddha from Amruthi Siddha Ayurvedic Clinic and Pharmacy, Chennai, says, "We prescribe it as a dietary supplement. Many patients are growing it in their house, and many outside of South India are getting it couriered."
"We courier this plant from our nursery to any address in India. Delivery time ranges from one day to a week depending on location. The plant itself is easy to grow. It can be put in a planter, in a well shaded area (with no direct sunlight), and it needs organic manure with regular watering. Ten plants are enough for a single diabetic to get 2 leaves every day," said Manu.
Retired teacher Sudha Joshi from Bengaluru says,"This is the most natural way to keep diabetes under control. I am happy to have a plant in my house."
Subscribe To Our Newsletter