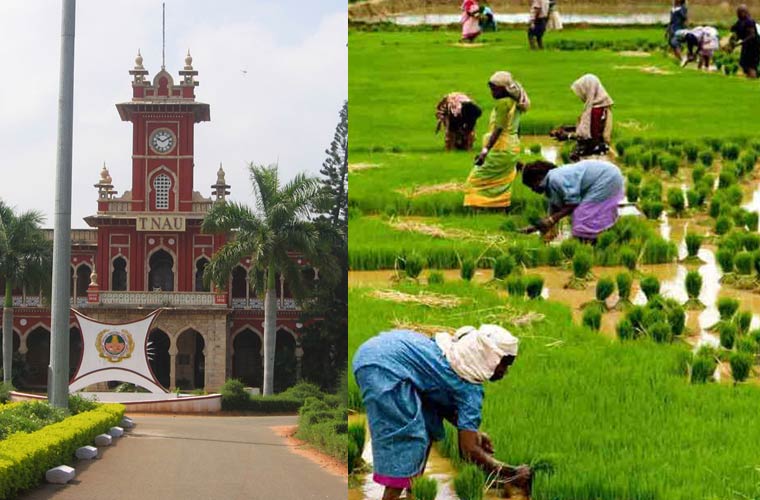 An innovative research program on improving nutrition of women and children through nutrient rich therapeutic rice, proposed by Tamil Nadu Agricultural University (TNAU) has been selected for financial support of about Rs. 1.5 crore.
In this initiative, efforts will be taken to test the use of improved high yielding rice line rich in nutritive and therapeutic values and bioavailability of flavonoids, lutein, calcium, iron and zinc content of improved rice line and glycemic index would be assessed, a TNAU release said today.
The Centre for Plant Molecular Biology and Biotechnology in TNAU, here along with its constituent college Home Science College and Research Institute, Madurai and University of California Davis, USA have jointly proposed the program.
Biotechnology Industry Research Assistance Council, Government of India has launched an initiative, "All Children Thriving" under Grand Challenges Program in collaboration with Gates Foundation, USAID and Welcome Trust to alleviate malnutrition among women and children using vaccines, drugs and agricultural interventions, the release said.
Accordingly, the proposal has been selected for with funding support to test the nutritional and therapeutic properties in its rice lines, it said.
Malnutrition hinders overall health status of women and young children and can cause permanent problems with physical and mental development.
About 56.2 percent of women are suffering from anaemia and about 45 percent of the children under the age of 0-3 years are reported as under-weight, it said.
Supplementation of nutrients through 'nutritive pills' and 'specialty foods' is cost-intensive, not-affordable and unsustainable especially for poor women and children in rural and urban households.
Biofortification of staple food crops such as rice with enriched nutrients through genetic improvement will make this affordable and ensure their nutritional requirements.
Subscribe To Our Newsletter