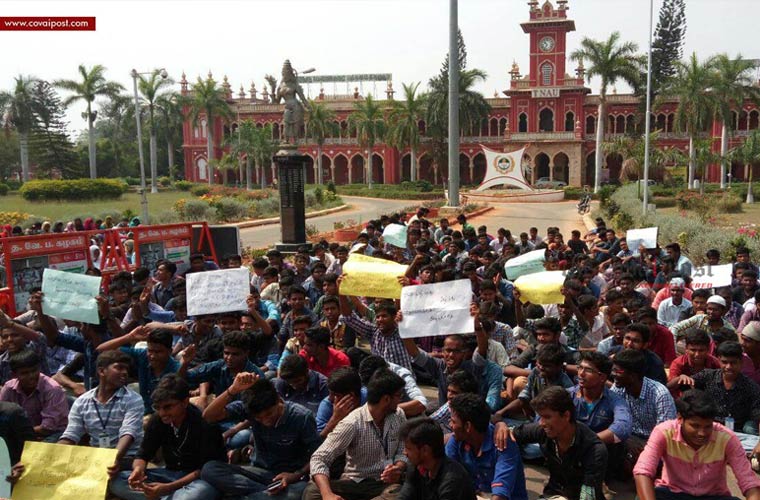 In solidarity with the farming community protesting in New Delhi, students of the Tamil Nadu Agricultural University (TNAU) staged a hungers strike on in their campus on Monday.
More than 500 students who gathered on Lali Road here, urged the State and Centre take decisive steps in putting an end to farmer suicides.
"The farming community of the State has been facing many problems and there is the protest against the hydro carbon project. The drought this year has added to their misery. If Tamil Nadu is to continue as a farming State, farmers needed to be supported," they said.
The students also wanted the governments not to encourage activities like fracking in farmlands. They should also waive agriculture loans in the wake of the loss due to the drought.
Subscribe To Our Newsletter