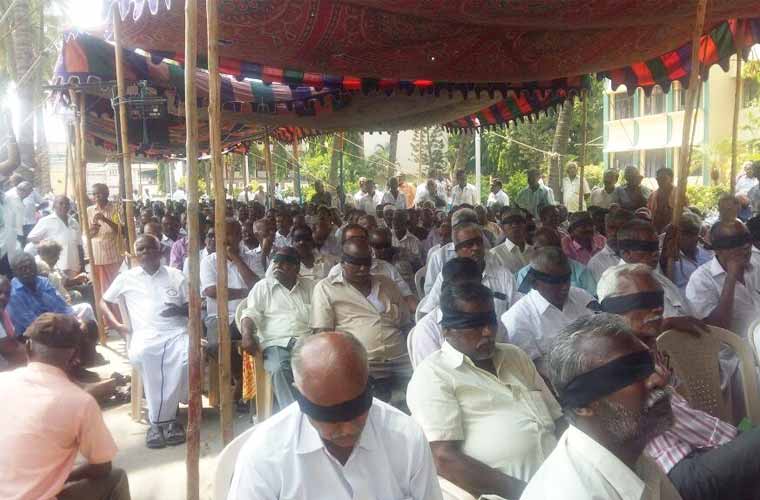 Members belonging to the TNSTC Pensioners' Association today staged a demonstration inside the Tamil Nadu State Transport Corporation (TNSTC) headquarters here.
The protesters, with their eyes gagged, alleged that they have not been provided with pension benefits that has been deducted from their salaries since 2015. They said they were yet to receive their pension this month.
"We were promised of a 15 per cent hike in our pension. But nothing has been done so far," they said.
The members also demanded a comprehensive health insurance scheme be introduced immediately for the benefit of the pensioners.