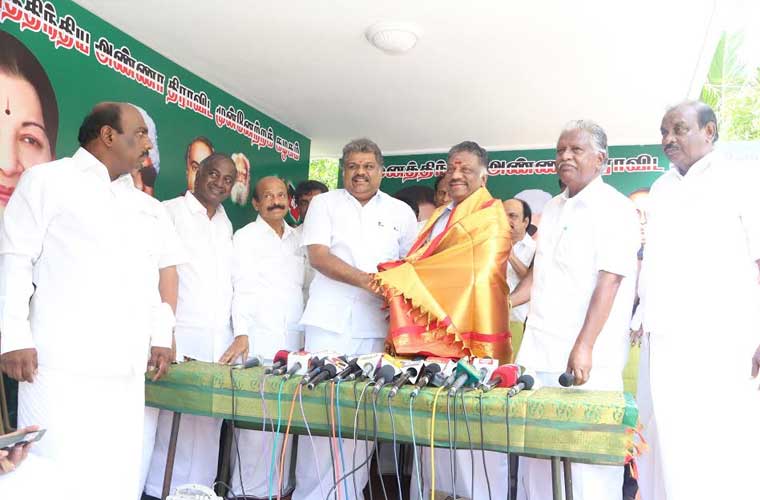 Tamil Maanila Congress leader G.K. Vasan today extended support to former Chief Minster and AIADMK (Puratchi Thalaivi Amma) leader O. Panneerselvam in the coming by-election to the R.K. Nagar constituency.
Vasan said his party would support E. Madhusudanan in the April 12 by-election for the constituency. He said he would jointly campaign with the former Chief Minister seeking votes for Madhusudanan.
Panneerselvam had earlier called on the TMC leader at his residence and sought his support.
Vasan said Panneerselvam earned the full trust of late Chief Minister and AIADMK General Secretary J. Jayalalithaa.
Subscribe To Our Newsletter