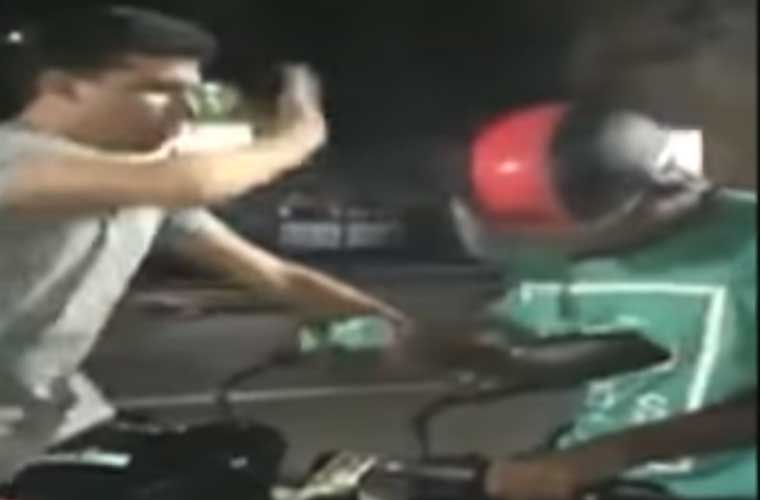 A video showing an eve-teaser being taken to task has gone viral in social media. It was shot by the victim herself, in her mobile phone, when a Good Samaritan intervened on finding her being harassed and slapped the man for misbehaving.
It is said a young woman, who was not identified, was waiting in a bus stop in a suburban Koyambedu area in Chennai at a late hour when a person on a motorcycle (with a fake number plate) had approached her and teased her.
The young woman rebuked him and sought the help of passers-by. One of whom came to her aid and the video shows him hitting the eve -teaser, while condemning the act of misbehaving with a hapless woman.
Subscribe To Our Newsletter