It will be women power behind the wheels in the police department. For the first time as part of gender justice, five women have been appointed as drivers.
City Police Commissner A Amalraj told The Covai Post that the numbers would go up soon. "In the police force, 20 per cent are women. So, I wanted a similar ratio among drivers as well. There are 200 vehicles in the force,'' he said. The women joined duty on Wednesday.
All five are Grade 1 police constables. Premalatha E has been appointed as driver to anti-land grabbing special cell Inspector Rajeshwari; B Kalaiselvi to RS Puram all-women police (west) Inspector D Veerammal; A Selvarani driver to crime branch Inspector Kalaiyarasi; J R Ramya to Central all-women police Inspector D Sheela and K Vanitha to city cybercrime cell Inspector Mallika.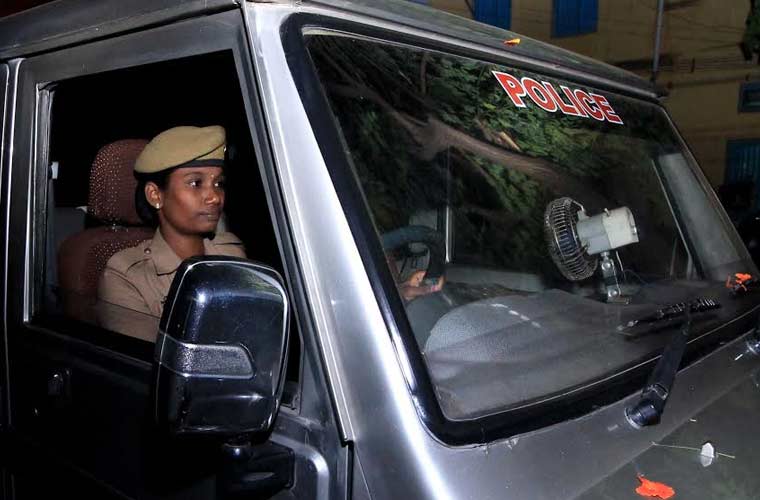 A team of 12 got trained as part of this initiative, and of them five have been appointed.
Deputy Commissioner S Lakshmi, welcoming the move, said, "There are 530 women police officials across all ranks in the force. This is the first time in the city women drivers have been appointed and posted with women inspectors initially so that they are comfortable."
Ramya said she felt proud to join the force and also to be one of the pioneers of this change. "We were given a chance to prove that even women can do this," she added. All the five underwent a month's training at PRS Grounds here.
Subscribe To Our Newsletter