The FICCI Ladies Organisation (FLO), the women's wing of the Federation of Indian Chamber of Commerce and Industry (FICCI) organised an interactive yoga session – Achieving Oneness on Mind and Body.
Conducted by Malathi Babu, internationally certified instructor, the session was held at Suguna Pip School here on the occasion of International Yoga Day.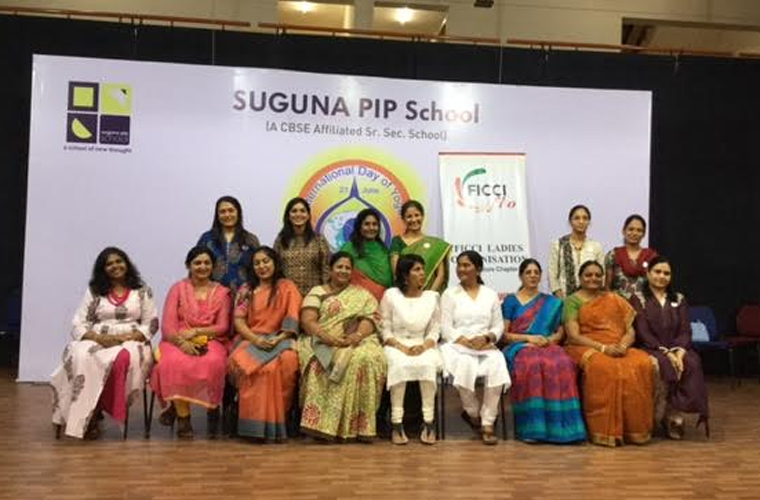 "The younger generation thinks that yoga is a fitness asset. But it is more than an asset. Yoga helps you balance and co-ordinate yourself physically and mentally. Most of the children nowadays are addicted in some form – be it television or electronic gadgets. Yoga helps to concentrate, it boosts up self-esteem and confidence. Yoga synchronises mind and body," Malathi told The Covai Post.
Suguna, Managing Trustee of the school, Malathi Babu and Umamaheshwary , Chairperson FLO, addressed the students.
FLO has 34 years' experience in promoting entrepreneurship and professional excellence among women through workshops, seminars, conferences, training and capacity building programs. The objective of the organisation is to encourage and facilitate women to showcase their talents, skills, experience and energies across sectors and verticals of the economy.
Subscribe To Our Newsletter