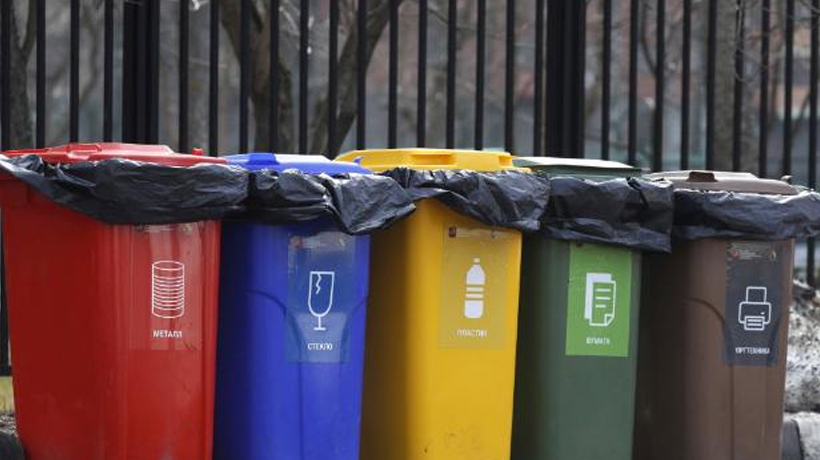 Smaller cities have been innovative and "more successful" in implementing waste segregation at source methodology compared to the bigger ones, a green body today said, as it awarded a small town in Maharashtra for its eco-friendly initiatives.
WHAT IS WASTE SEGREGATION
Waste Segregation means dividing waste into dry and wet. While dry waste includes metals, glass, wood and related products, wet waste, typically refers to organic waste usually generated by eating establishments and are heavy in weight due to dampness.
FORUM OF CITIES THAT SEGREGATE BY CENTRE FOR SCIENCE AND ENVIRONMENT (CSE)
The Centre for Science and Environment (CSE) has been working with cities to promote and implement source-segregation and decentralised model of waste management.
To advance this work, the CSE had launched 'Forum of Cities that Segregate' last December. The forum now has 26 members, including cities like Indore, Thiruvananthapuram, Mysore, Muzaffarpur and some municipal corporations in Delhi-NCR (such as SDMC, EDMC and Gurgaon).
ASSESSMENT REPORT OF FORUM CITIES IN 2017-2018
The 2017-18 assessment report of the performance of 20 of these 26 forum cities was released here by the CSE today.
The cities were assessed based on their performance in 2017-18. The parameters included segregation at source, collection, transportation, waste processing, adoption of decentralised systems, the inclusion of informal sector and enforcement of solid waste management bye-laws and plastic waste management.
Based on the findings of the assessment report, the best performers were selected and the Leaves Awards conferred on them, with Vengurla in Maharashtra receiving the highest 'Five Leaves Award', the CSE said in a statement.
CITIES WITH HIGHER SEGREGATION PERCENTAGE
As per CSE, 4 of the 20 forum cities assessed have a segregation percentage higher than 90 per cent:
Indore in Madhya Pradesh
Panchgani in Maharashtra
Vengurla in Maharashtra
Alappuzha in Kerala
Also, 6 cities have wet waste processing greater than 90 per cent:
Indore
Mysore
Alappuzha
Panchgani
Balaghat
Vengurla
According to CSE, these 4 cities have 90 per cent or higher dry waste processing:
Panchgani
Vengurla
Indore
Alappuzha
The National Capital Region did not perform well. The South Delhi Municipal Corporation (SDMC) and the East Delhi Municipal Corporation (EDMC) received the 'Two Leaves Award' and Gurgaon got 'One Leaf Award' only it said.
"Our objective through this assessment is to work with cities and help them perform better and continue to reinvent their waste management systems," CSE's deputy director general Chandra Bhushan said.
Under this forum, 26 cities from 14 states have come together to ensure that they adopt 100 per cent source segregation and become the pioneers of waste management in the country.
SMALLER CITIES ARE MORE SUCCESSFUL
It is clear in our assessment that smaller cities have been more successful in implementing source-segregation compared to bigger cities. They have also been innovative in their approach and hence have performed well – said Swati Singh Sambyal, programme manager, waste management unit, CSE.
Chairman of the Central Pollution Control Board (CPCB) S P S Parihar, in his address at a session, said, "Indore has set an example. We are looking for catalysts. The CSE Forum can help identify those catalysts."
But, question is how can we sustain the efforts. When you are looking at a mission mode to meet these challenges, you need sustainable and successful cities – He said.
To create the nuclei of successes, it is extremely critical to move towards the policy of reuse and recycle, he added.
INDIA NEEDS A STRONG COMMITMENT TO MANAGE ITS WASTE
India needs to have a strong commitment on waste management with concerted efforts from all stakeholders including policy-makers, bureaucracy and the people, experts here said.
The call came during the launch of a book which details the challenges of managing waste including dead mobile phones, disposed plastic bottles and other throw outs across India.
Recycling of this waste is happening on an ad hoc basis with expired phones melted to recoup minuscule metal and mineral items and disposed plastics bottles processed into other products.
"But a concerted effort is needed for a solution," said Prof Robin Jeffrey, co-author of the book 'Waste of A Nation: Social and Environmental Challenges for India'.
He said the country needs a people-driven solution, involving all main players – politicians, policy makers, bureaucrats, corporations, professionals and even the humblest garbage collectors.
Efforts by small companies processing disposed plastics into products such as window frames, in a way monetising the waste, said the Melbourne-based Jeffrey, a visiting research professor at the Institute of South Asian Studies (ISAS), a think tank of the National University of Singapore.
M Goutham Reddy, managing director and chief executive of Ramky Enviro Engineers Ltd of Hyderabad, said waste management in India is in its infancy stage and a lot needs to be done.
"The primary problem is that there is no commitment," pointed out Reddy, whose company provides a comprehensive waste management services.
"The commitment has to come from the top down – politicians, bureaucrats, local governments and the public. Unless there is a commitment from people, the solution is never going to be realistic," he said, at the panel discussion held during the book launch organised by ISAS yesterday.
"It is not going to be without a cost," said Reddy, hoping the government would introduce more initiatives on waste management besides the ongoing Swacch Bharat campaign.
The book's extensive research includes stories from landfills, open dumps and recycling sheds by Jeffrey and his co-author Assa Doron, an associate professor and Australian Research Council Future Fellow in Anthropology at the College of Asia and the Pacific, Australian National University.
The book begins with a taxi ride to Seelampur, a highly-congested locality in northeast Delhi infamous for churning out e-waste in huge quantity.
Doron said the "immense volume" of thrown-away electronic gadgetry and the people – women and children, old and young – engaged in breaking it down and segregating material provoked nagging questions.
"We've got to do a book about garbage," Doron, a prolific author with a series of publications to his name, said he had thought to himself.
Subscribe To Our Newsletter