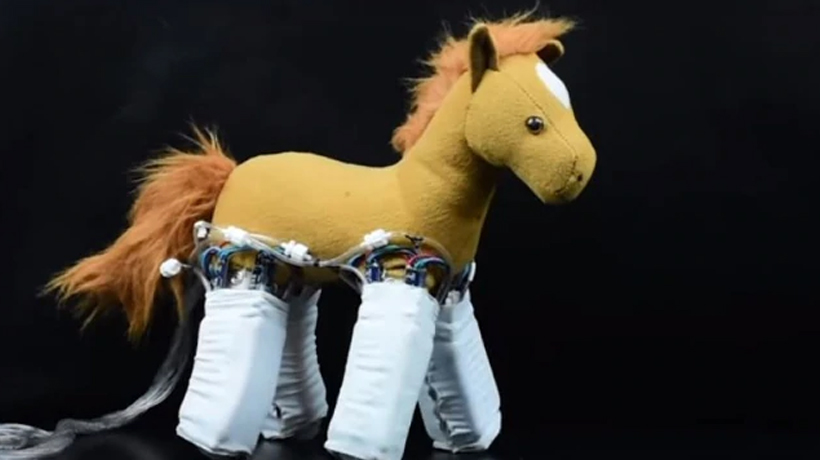 New 'Robotic Skins' technology developed by Yale researchers can turn anything from a crumpled paper to stuffed toy into a robot.
WHO IS BEHIND THIS GROUNDBREAKING RESEARCH?
It has been developed in the lab of Rebecca Kramer-Bottiglio, assistant professor of mechanical engineering and materials science at the University of Yale.
Moreover, the technology was designed in partnership with NASA
WHAT IS IT MADE OF?
The skins are made from elastic sheets embedded with sensors and actuators developed in Kramer-Bottiglio's lab. Placed on a deformable object – a stuffed animal or a foam tube, for instance – the skins animate these objects from their surfaces.
HOW DOES IT FUNCTION?
"We can take the skins and wrap them around one object to perform a task — locomotion, for example — and then take them off and put them on a different object to perform a different task, such as grasping and moving an object," said Kramer-Bottiglio.
She further added, "We can then take those same skins off that object and put them on a shirt to make an active wearable device."
Additionally, using more than one skin at a time allows for more complex movements. For instance, Kramer-Bottiglio said, you can layer the skins to get different types of motion.
"Now we can get combined modes of actuation — for example, simultaneous compression and bending," she said.
HOW CAN IT BE USED?
1. It's multifunctional and reusable nature would allow astronauts to accomplish an array of tasks with the same reconfigurable material. The same skins used to make a robotic arm out of a piece of foam could be removed and applied to create a soft Mars rover that can roll over rough terrain.
"One of the main things I considered was the importance of multifunctionality, especially for deep space exploration where the environment is unpredictable," she said.
2. It can also be used for search-and-rescue robots as well as wearable technologies.
3. These robots can perform different tasks depending on the properties of the soft objects and how the skins are applied.
Subscribe To Our Newsletter