TCP : ADVERTORIAL
Maximalist fashion is for the bold. If the word 'less' isn't in your dictionary and you like 'More' to be 'More', you are the suitable contender for this current trend! All the shine, glint and OTT embellishment- all carefully laden out for you to own and flaunt with all the sass and class! It is just opposite to 'wearing a pair of denim with the first t-shirt' you find. And we Indians aren't totally unaware of it but we just got a name for this. Remember, all the weddings you attend? We are all born maximalist, but why, is that it looks so brilliant for some but on others, it just looks like some clothing and jewellery slapped on together? Do you want to embrace the 'more' but don't know the dos and hows of it? We bring some Bollywood inspiration on your way because who could tell you how to score a maximalist Kovai Cora cotton saree trend better than them?
This year and the last were all about lavish weddings and maximalist styling in all-out traditional flair. Nobody held back. Neither the Ambanis nor the guests!
Here's the bride herself in all her glory and with all the shimmer in the world twirled in her lehenga saree! Shloka Mehta keeps her makeup simple and lets her dramatic ensemble do all the talking. Her hair falls free, grazing her shoulders. With a simple set of bangle and light earrings, she balances her embellished champagne-hued lehenga brilliantly in a vogue saree functions.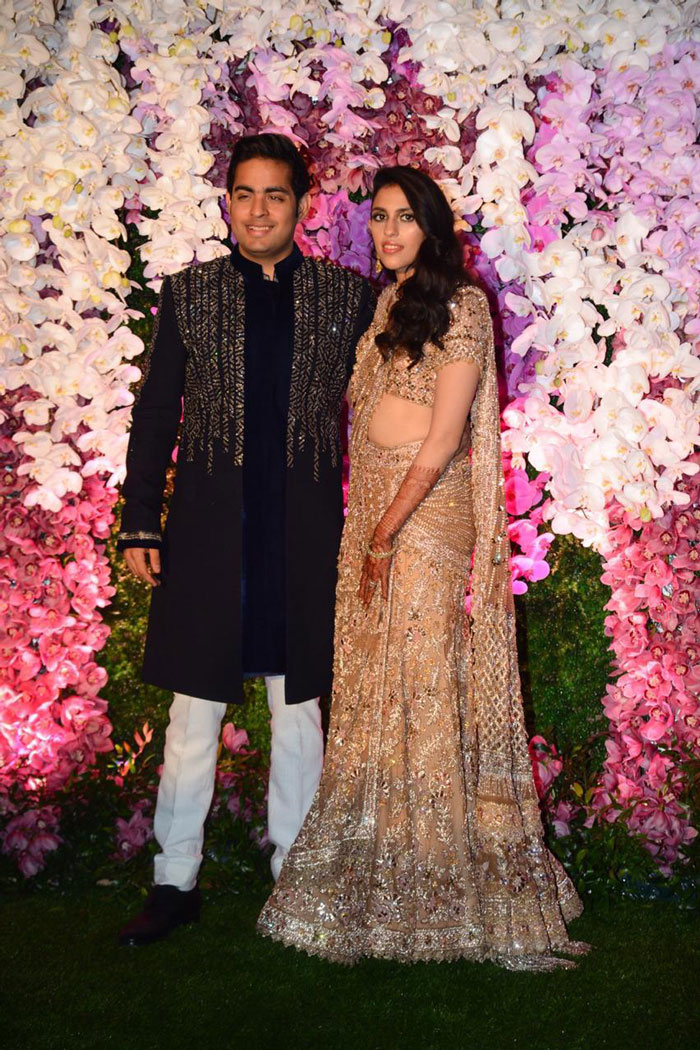 Gold seems to be the unofficial colour for Ambani weddings! Aishwarya Rai goes big and bold in her heavily embellished gold-toned Kovai Cora cotton saree with sequins, crystals and emeralds. All glitter and shine, she is breathtaking in this saree. She keeps her look relatively simple and shows us why a saree is the go-to choice for weddings and all-occasions special!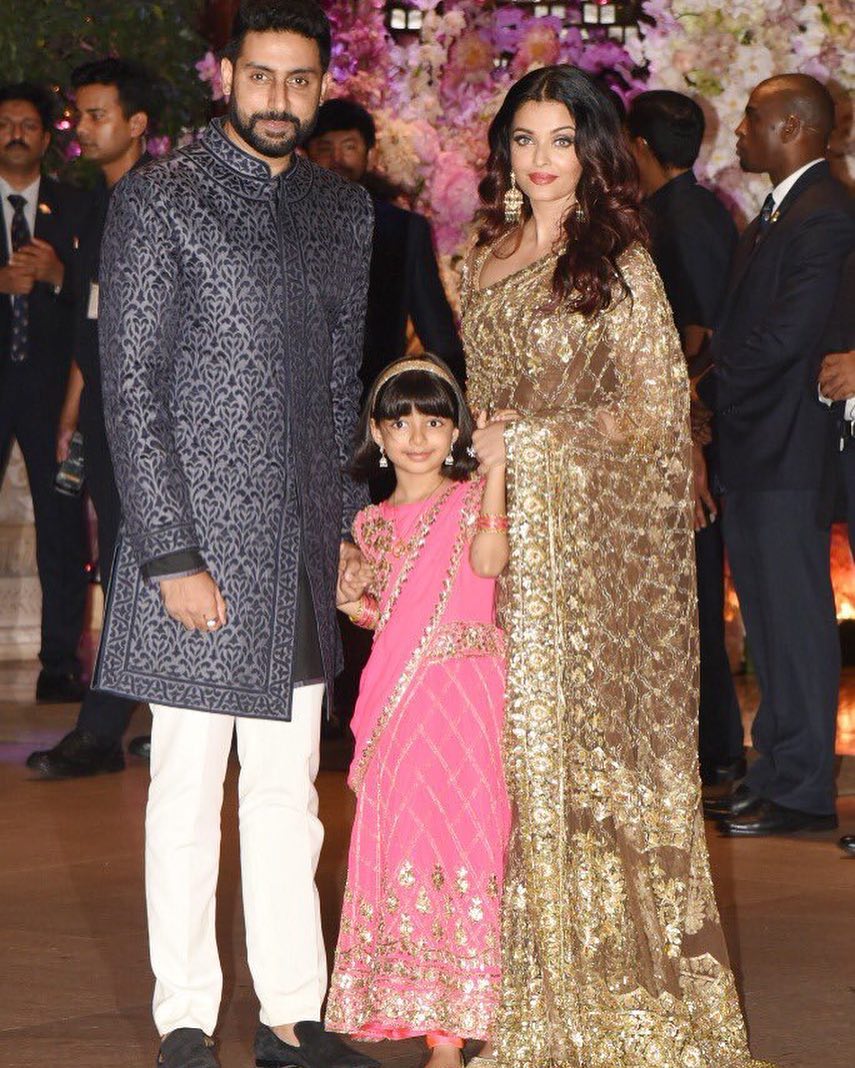 And if you want to take lessons in traditional-slash-contemporary styling, take it from the reigning queen of fashion, Kareena Kapoor! She looks absolutely breathtaking in her cocktail Kovai saree gown. Paired with an off-shoulder blouse and an exquisite extended sheer drape, her saree is cocktail parties done right. The sequins are a knight in shining armour to the otherwise nude palette of her ensemble. If you are looking for a saree to attend your BFF's wedding functions, here's how you redeem your traditional repertoire and manage to look both sensational and gorgeous!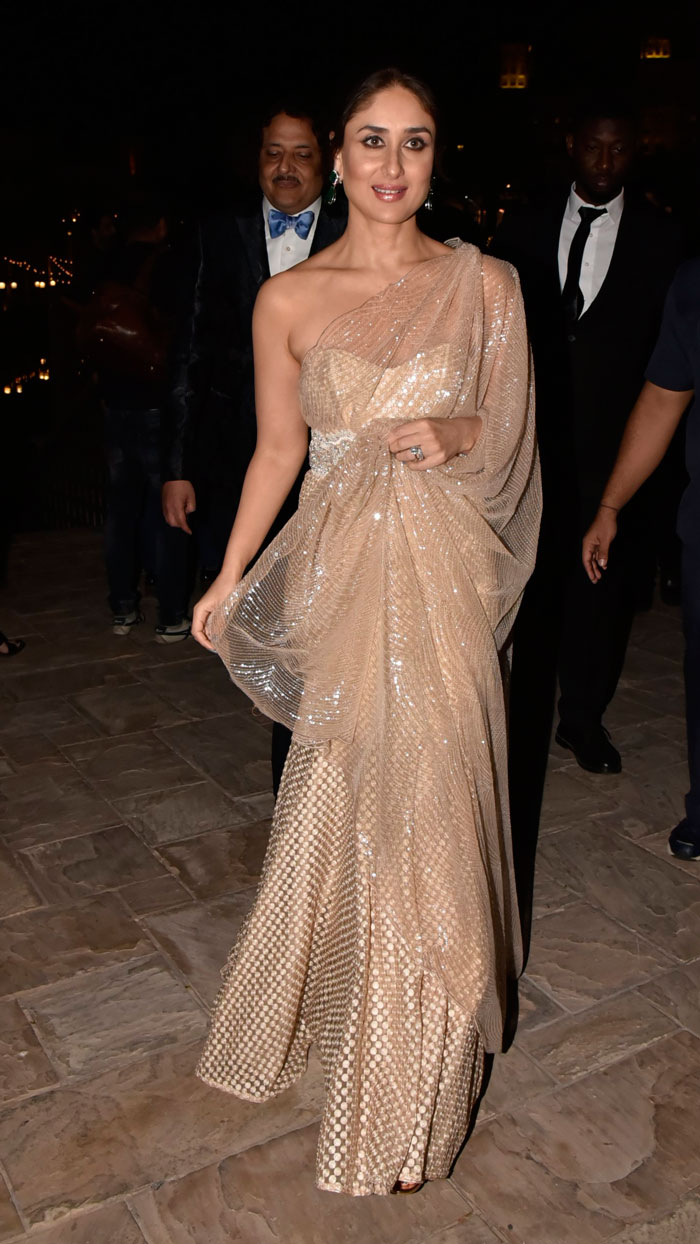 Sharara sarees are in vogue. Alia Bhatt wore it to her BFF's wedding and played the perfect bridesmaid. Pooja Hegde, however, had this simple and easy hands-off saree flipped to a complete 360 degree! Her black saree is outrageous, different and beautiful – while being so out of comfort zone! The puffy blouse sleeves, the black sharara saree and plunging neckline – what's not there to make 'aunties' complain and rest of the crowd to turn heads?
The conversation about sarees is incomplete without Kangana Ranaut's saree outings. Among her contemporaries, she is the only one who has owned the Kovai Cora cotton saree for what it is. Be it her airport looks or on-screen appearances, she draped in a saree is a sheer delight! Be it her linen sarees paired with a classic sleeveless blouse and a pair of sneakers or her utterly feminine avatar in six-yards of hand-woven Kanjivaram silk a and choker necklace, laced with sequins and crystals and completed with her unruly hairdo- she is a vision in a Kovai saree!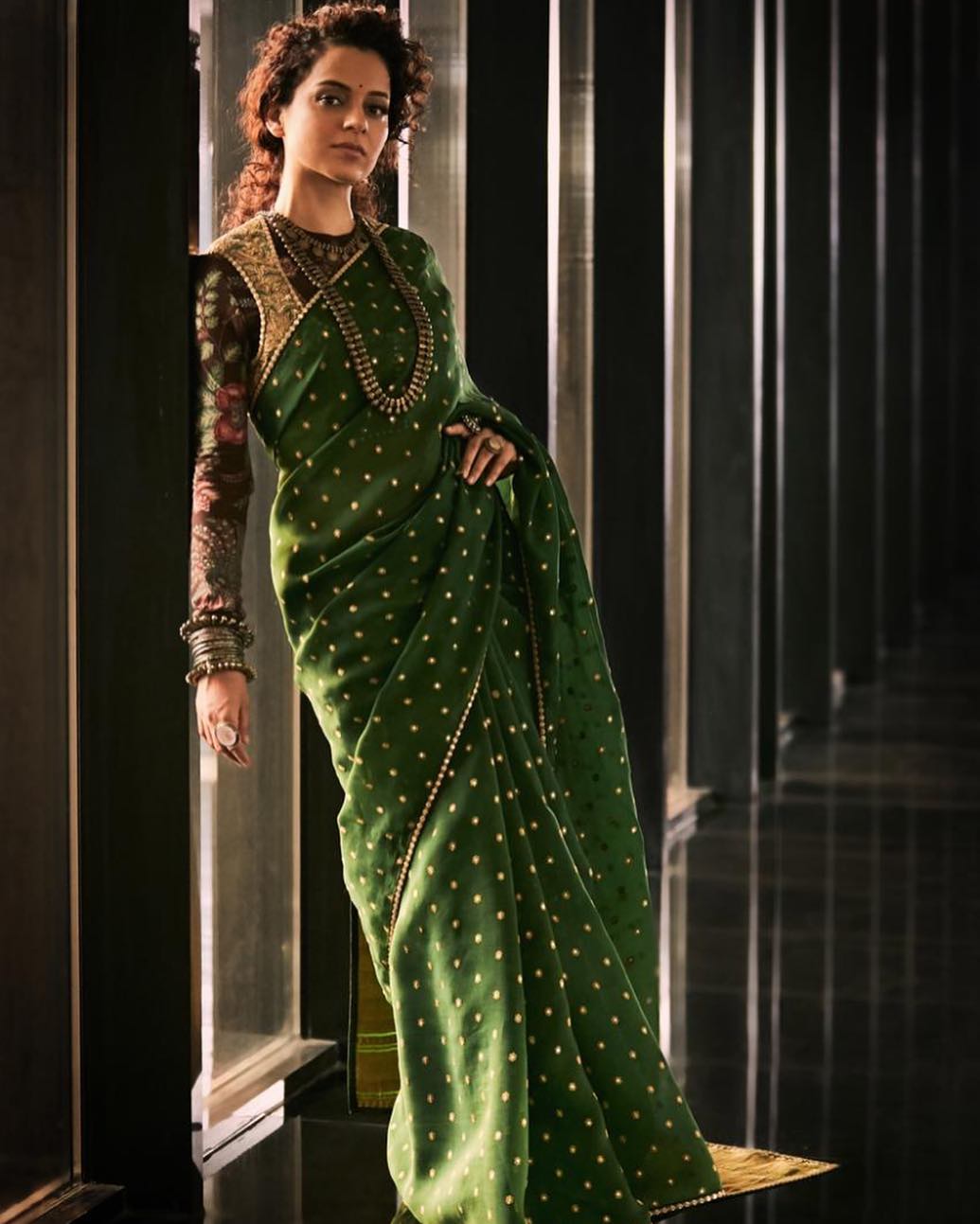 Fashion is all about shunning the stereotypes and be yourself. So, experiment. Why play safe when you can slay the maximalist saree style? Stay at top of style game and be 'YOU'! Experiment what works and balance off your look with the right accessories!
Subscribe To Our Newsletter