Image credit : An automated payout increases the efficiency of the business that results in climbing new heights.
In the last decade, the extent of e-commerce businesses using the online channel for the transaction has increased manifold. Automation in the business operation eliminates the traditional impediments and helps to work smoothly and efficiently. One such thriving technical creation is an automated payout system, modern solutions that help you to avoid late payments, instantly and secure refunds to your intended customers and helps pay different clients or vendors on the scheduled time. There is a need for an effective payout mechanism in the fast- paced e-commerce business. Further, the inception of UPI has changed the business trends in India, where vendors, customers and intended partners anticipate payout to be credited immediately. A proper payout channel is resourceful for business in many ways.
Things To Keep In Mind While Setting Up Automated Payouts
Setting up an automated payout for your business requires enhanced research. Every aspect of the business should be considered before making a final selection. Merchants need to find a suitable service provider that is compatible with the business and fits into the budget. Here are a few essential steps that guide you to make a suitable selection:
Do Your Enhanced Research
Every business has its own requirements, all businesses cannot be put into a single stack. Look for the compatible service provider that suits best for your business. The market is crowded with numerous payout channels, providing essential service to all kinds of business. Do your research considering the crucial aspects of the business, and choose the suitable one according to the business model and within the required budget framework.
Ensure the Provider is Safe and Secure
The emerging electronic payment systems have also increased unscrupulous online activities. Therefore, make sure your service provider is equipped with all the requisite security enhancements to facilitate a streamlined payment process. Don't neglect the importance of a secure channel just in order to save some money. A payment system with powerful security features will help in building trust and the reputation of the company. As a result, the business will get a positive response in the long run.
Client Oriented and Offering Round the Clock Assistance
The service provider should provide user-friendly service and utmost convenience to the intended clients. When you set up automatic payments, make sure your clients receive payment on the scheduled time without any complications. In addition, technical and transactions support is essential for the business. Apart from the initial setup, the provider should offer technical assistance at the time of crises.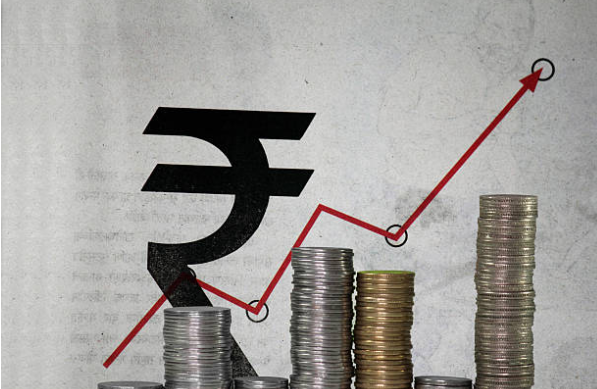 Business must adopt modern payout solutions to gain a competitive advantage over rivals.
Reasons Why You Need Automated Payouts In 2021
Automation is the need of the hour. In this dynamic and cutthroat competition, you cannot afford to lose ground just because you are anxious to adapt to change. Sticking with the conventional approach will hamper growth and may kill your business in the long run. The payment requirements of the modern business are distinct and complex, it needs an effective payout solution to prosper. Here are a few main reasons to have an automated payout for e-commerce businesses:
Quicker Payment Cycle, Saving Time and Effort
For an e-commerce business, time is the most valuable asset. An automated payment system facilitates a faster payment cycle, making scheduled payments for the supplier without any halt or delay. It also eliminates the need for manual invoicing or bill processing, thus saving ample time and effort. Consequently, the administration spends less time in the invoicing process and gives additional time to other important areas.
Reducing Errors and Enhancing Accuracy
Humans are to err, it is evident that manual actions carry a high possibility of making errors. With lots of manual enumeration, data entry and numerous communication channels with management, there is always a high possibility of making mistakes. Accounting errors sometimes result in duplicate payments or overpayments. Ineffective communication and manual errors cost the company's reputation and create turbulence in financial management. By automating payouts, the management increases its efficiency and can recognise the inconsistencies, providing effective solutions to them.
Cost Saving and Optimises Cash Flow
Payment automation is generally cost-effective, saving a lot of money for the business. It helps management to free up staff involved in the payment department and allows them to work on another project. Further, automated payouts streamline the process and help in optimizing the cash flow of the business.
Monitoring Compliance, Greater Safety and Control
Traditionally, an abundance of paperwork and the physical payment process fails to provide an overall control or protection on payouts. This happens due to the invoice getting lost, untimely payment, mismanaged records, etc. With the advent of automation in payment mechanisms, businesses can now monitor the required compliance regulations and track the audits along with the billing process regularly. This provides an overall 360° control of the payout system ensuring proper safety.
Increased Process Visibility
The process of manual filings and the huge bundles of physical receipts in the workplace create too many complications. It becomes nearly impossible to see the entire process in a single sheet. By shifting to automation, with digital payments, you can apprehend required finances. This will support advanced analytics and enhance processes. Payments are the strategic core of the business that helps to improve cash flow and further expansion. Moreover, resourceful visibility opens new opportunities for the business and maximises the scale of operations.
Provides Greater Security And Client Convenience
An automated payment gateway offers augmented security features that safeguard sensitive payment details. Digital payment also involves risk from external hackers, therefore it is necessary to protect clients from any misfortunes. Further, automate payments enable scheduled or recycling bill payments, which helps in ascertaining future expenses and thus assist in decision making. A safe and scheduled payment system provides convenience to all stakeholders.
Automated payouts help businesses to maintain reliable cash flow in the operation, enhance invoicing and the payments process, saving a lot of time and effort. With a compatible payout partner, a business can concentrate more on the customer and growth, and let the technology- driven payouts system manage the transaction process. The results are that automated payouts reduce cost, save time and drive business growth.
Subscribe To Our Newsletter