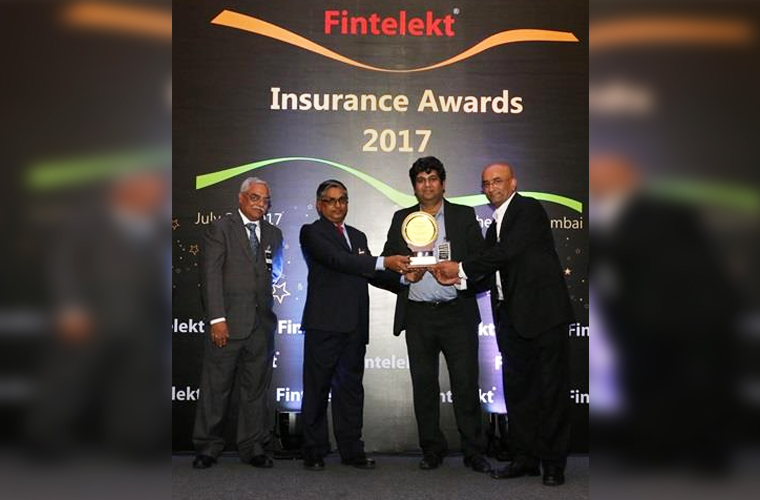 Acknowledges Edelweiss Tokio Life's commitment to designing Life Insurance products basis Customers' Needs: Wealth Ultima is recognized for simplicity, convenience & cost-effectiveness at Fintelekt Insurance Awards 2017
Mumbai, Maharashtra, India
Edelweiss Tokio Life Insurance, a joint venture between the Edelweiss Group and Tokio Marine Holdings of Japan, has been conferred the 'Best Product Innovation' award for its product, Wealth Ultima, at the prestigious Fintelekt Insurance Awards 2017.
As a philosophy, Edelweiss Tokio Life believes that finding and articulating the problem is the first half of any solution, and the other half is then to solve it. This product was an outcome of a need gap research which identified the lack of a methodical way of managing wealth and unavailability of a single life insurance product to address various financial needs of customers. Edelweiss Tokio Life believes in creating products designed basis the principles of Financial Planning.
Commenting on the win, Mr.Deepak Mittal, MD & CEO of Edelweiss Tokio Life Insurance, said, "At Edelweiss Tokio Life, we constantly strive to create products that are innovative and provide value to our Customers. Wealth Ultima is one such product, which is differentiated due to its unique benefits offered all in one plan. We are deeply gratified that customers, as well as the industry, have acknowledged this."
Edelweiss Tokio Life's Wealth Ultima for which this accolade was bestowed, is a Unit Linked Insurance Plan offering three benefits in one – systematic investment plan, systematic transfer plan and systematic withdrawal plan.
About Edelweiss Tokio Life Insurance
Edelweiss Tokio Life Insurance Company Limited ('the Company'), registered with Insurance Regulatory and Development Authority of India (Regn. no. 147), is a joint venture between Edelweiss Financial Services Limited and Tokio Marine Fire Nichido Insurance Company Limited (a Japan based company), having a shareholding of 51% and 49% respectively in the Company. This lineage brings together a deep understanding of customer needs and international expertise. The Company offers proprietary need-based solutions to help customers meet their life stage financial goals.
Edelweiss Tokio Life Insurance Company Limited is the "Winner – Best Life Insurer of the Year", presented at the 15th Annual Outlook Money Awards 2016.
Subscribe To Our Newsletter