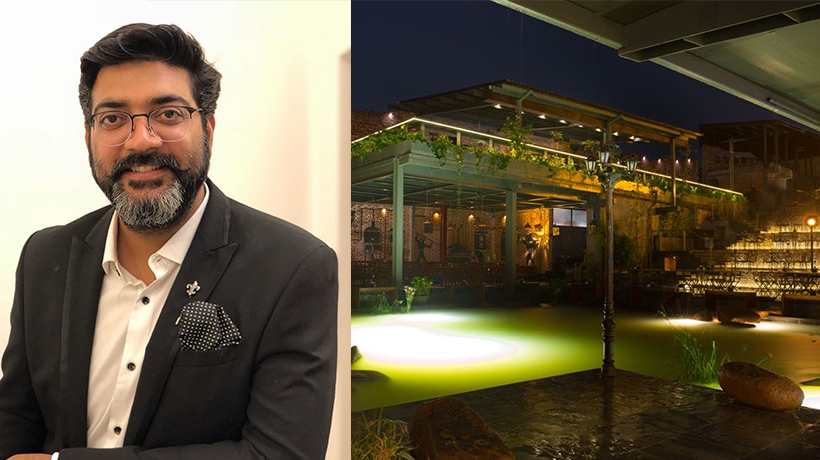 What are your weekends made of? I know, don't answer that! For most of us, pub hopping or a quiet meal with a glass of bear makes our weekend. Afterall, Bangalore is the city of pubs and the micro brewery capital of India. And now, it adds another feather to its cap with the byggest brewpub in Asia–Byg Brewski Brewing Company which is on Hennur Road is a 65000 square feet of the finest entertainment, reminiscent of the majesty that is the Vikings. So, what makes Bangalore the chosen one? And what is the success mantra of a brand that is much loved? We catch up with Pravesh Pandey, Director for Operations Byg Brewski to understand the market, what makes Bangalore the pub capital and are the current government policies favourable for the growing market. Read on…
1. Bangalore is the Microbrewery Capital of the country and now with Byg Brewski Brewing Company, Asia's biggest brewpub in the city, we have a massive feather on the cap? And is this a reflection of the growing beer market in India?
On the back of changing cultural attitudes and a young, increasingly affluent population, demand for fresh, premium, craft beers is rapidly emerging. There is a global movement where craft beer is taking over mass beer. Craft beer sells at a premium, yet the price is not an off putting factor for consumers. Amongst, this fast paced evolution, Bangalore has always been leading the market share for beer consumption in the country.
There was certainly a need of a forward thinking approach. We at Byg Ventures, saw this as a great opportunity. Our mission 3 years back was to create Asia's biggest brewpub with an offering which should be hard to resist for our consumers, and also give us be the first movers advantage offering 16 different types of craft beers on tap. Finding the right brew recipe then became our solace and we got Martin- our expert brewmaster. The effort gone in by the brewery team is highly commendable as commissioning this mammoth task to the perfection wasn't child's play. Today, we are proud of our brews. We love it. And we can't wait for our new customers to try it.
2. India's alcohol market is one of the largest in the world, and overall beer sales almost doubled to ₹41,000 crore a year from 2010 to 2016. As a result, microbrews are more and more popular. Byg Brewski will be having 16 beers on tap. The first ever in India?
I will be quite modest here. We wanted to be the first in doing something monumental and didn't even think what others are doing. We didn't curate this concept to win the race of being the biggest or largest. Our key focus is to "craft experiences" and that is the same for every employee in our organisation. The idea of 16 beers was conceived to make ourselves a beer lovers' destination, not only in the city but in the country.
Yes, figures also spoke to us. "India will be the youngest country in the world by 2030, with the youth population going more than any other country in the world. The rising demand for fresh beers has led to people drinking on weekdays as well. Wednesday is the new Saturday. We knew that our offering will fit us into the demand and supply gap well.
Our Master Brewer Martin Bernard, who accepted the award as Byg Brewski Brewing Company – Sarjapur was titled the 'Best Microbrewery in Bangalore' last year, is carrying forward the legacy at the new outlet as well.
3. A good menu is a balancing act. Byg Brewski boasts of an eclectic menu. Could you talk about some favourites and how is it aligned with the brewpub's unique proposition?
Byg Brewski Brewing Co. is gourmand's paradise: Bringing to life, the bygone era, is our culinary director- Chef Sabyasachi Gorai, who has dished out more than 200 recipes from cultures across the globe from one of the biggest live kitchens ever commissioned. Byg Brewski also boasts of a 6,500 sq. feet state-of-the-art silent kitchen with best fire power. Being an 100% open kitchen, standards of hygiene remain unquestionable.
My personal favourite is our Karari Roti, Signature harissa lamb, juicy and chunky steamed piggy chops and the tenderloin steak cooked in Josper grill.
It also accommodates one of the largest wood fire pizza ovens. And, owing to demands of scale and quality, Byg Brewski makes its own bread at its in-house patisserie. The silent kitchen can serve up to 5,000 guests per day and is set to cater to any extent.
4. The mouthwatering menu and the much talked about staff is the key, but could you please talk about the obvious USP of the place. Does it have something for everyone?
Apart from global favourites, there's a "Proudly Karnatik" section in the menu. The culinary team has also tried to incorporate as much as possible local produce, fresh and healthy ingredients. Since a lot of our traditional food is cooked in wood fire, the team has used the technique of slow braising to try and capture the authentic taste. This section is a collection of dishes that is comforting and soul satisfying, home style food, that brings back lots of memories from our childhood for our guests."
5. According to Cornell University, and the National Restaurant Association, 60% of restaurants fail within the first three years of operation. Do you think this is the right kind of restaurant in the right kind of market, given that there is no dearth of choices?
I second that 🙂
I have heard few of my fraternity friends (restauranteurs) quoting this as the most hostile business. Blame it to the nature of the business, but this is indeed an extremely fragile business. Firstly, due to the low entry level barriers, many entrepreneurs think that opening a restaurant is the easiest money making business. Additionally, their passion to food and additionally the glamour quotient sucks them into spiral. Ignorance of the business sustainability strategy isn't an excuse or not someone else's job. Since we are in the fragmented competition set and we there are not many big players, our competition is to these neighbourhood joints. We do relative market share than absolute market share approach. Our competition strategy revolves around 4 blocks, 400 meters and 4 kms.
This industry is about capturing senses and the one who knows the game stays ahead. The key is to identify if one is in a product-led business or market-led business. A lot of new entrants are copying concepts and getting into a market-led business model, however, they still don't know which their top 10 unique selling points which makes them stand out from the rest.
My mantra is – The brand is what the brand does, and the experience of the brand IS the brand.
6. Reputation is everything in the food service industry, so the good reputation of Byg Brewski a booster of sorts?
Of-course!!
I look reputation into two forms- Credibility and secondly Desirability.
Credibility: Its the corporate reputation. It has two critical factors which we focus upon:-
1. Employee Delight and satisfaction
Goes without saying Byg Brewski Brewing Co. houses one of the best skill sets in the city. The member s of this family make us unique and different. It reflects through the wisdom of crowd on various online and offline reputation platforms.
2. Market relationship:
What the fraternity thinks about us also plays a critical role in our reputation management. Be it our purveyors, one time suppliers, or any other third party business entities whom we deal with, we are committed to them.
Desirability:Its our brand's perception.
Our brand promise – why and what we do, every day, every minute, every second.
And our customer experience. What we do better and what we can do better. Our dedicated R&D team has some extremely great thought-provoking ideas, and creative leadership takes the centre-stage in brand innovation.
7. What's your view on government policies vis-a-vis beer industry? A lot of local policies can be discouraging, could you talk about it
Unfortunately, the policies have not been favourable to the beer industry. Mumbai has already got the license of kegging beers, however, Bengaluru being the epicentre of the beer culture still hasn't been exposed to the taproom concept because of the laws not being in favour of it. The Karnataka govt needs to adapt to a more forward thinking approach so when it comes to granting support to the beer industry.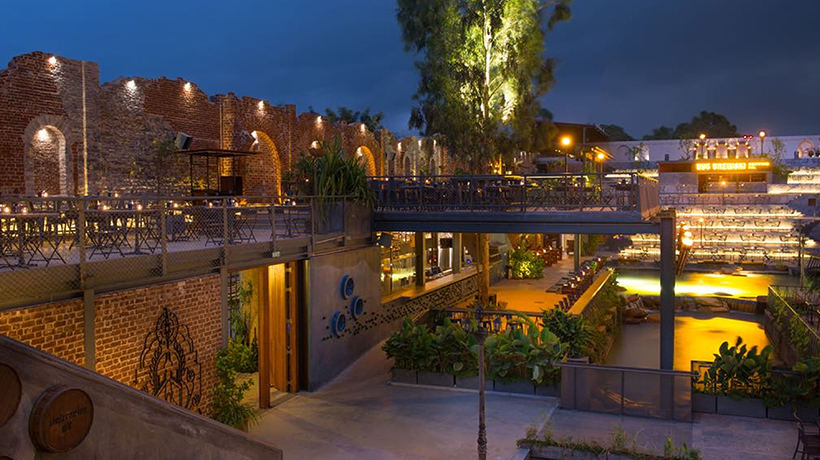 8. Problems with driving while intoxicated have changed the drinking patterns of people, also the growing health awareness. Comment.
People are drinking more responsibly now which is great to see. As bar owners we have responsibilities towards our customers and are happy to abide by them.
9. Location is of great importance. Will it be a destination in itself or the pub that you would hit out after work? Comment.
Yes, while location has its own importance you can't take away from the experience a destination might bring. Personally, I'm an experience junkie so if I need to drive out to a destination which might be further away from my workspace than a regular bar, I'm always up for it.
10. Byg Brewski boasts of a large kitchen spreading over 6500 square feet. It is a silent live kitchen which can cater to about 5000 meals per day. Is this the ideal family and friends hangout place?
As a destination, we want to ensure that we can cater to as many people as are coming down to Byg Brewski. It's the ideal place not just for family and friends to hangout but a place which caters to your special occasions, post work night out with colleagues, private parties, we have something for everyone.
Subscribe To Our Newsletter