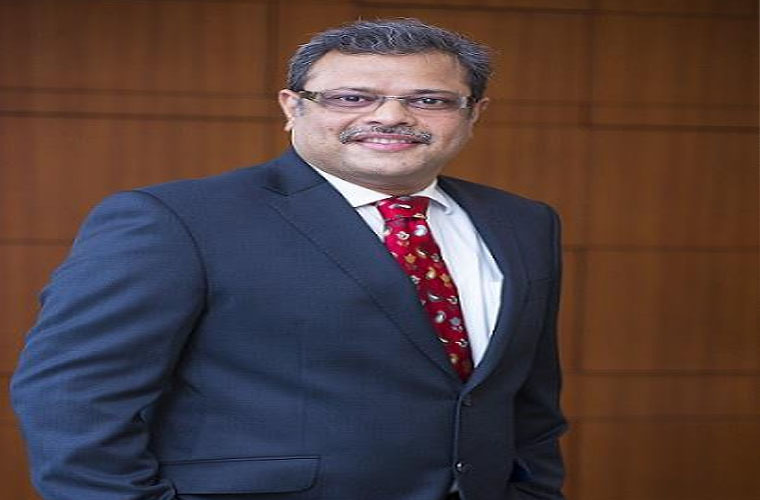 Smile Care Expert Dental Centre, a pioneer in offering revolutionary oral health care services, completes 25 years in the field of dentistry. All throughout this long journey, the brand has been the steadiest when it comes to delivering superior oral care treatments to its patients.
On the occasion of its silver jubilee anniversary celebration this August, the brand is launching an in-house, week-long campaign called 'Care for Your Smile' to create more awareness about dental hygiene and oral health for their patients and their families. The focus of this campaign is to educate patients about various issues related to oral care and to highlight the significance of dental care across all age groups, from infancy to agedness. This campaign will also help Smile Care to re-emphasize the importance of dental care to its patients, many of whom have trusted Smile Care Expert Dental Centre for their dental needs for over a decade. The unique week-long campaign will be run at their clinic and will promote awareness amongst patients on 'How the mouth is the window to the overall health and well-being of an individual'. During the campaign, the patients will receive consultation pertaining to the 'Importance of family oral healthcare.'
An eminent Implantologist and Cosmetic Dentist, Dr. Ratnadeep Patil, who is the Managing Director and Co-Founder of Smile Care Expert Dental Centre, is the first dentist in India to have received his Research Doctorate – a PhD in Implant Esthetics from the University of Groningen, Netherlands. Having lectured all across the country and in many global locations, he has managed to create a position for himself as an industry stalwart. Under his able guidance, Smile Care Expert Dental Centre has evolved into one of India's most progressive dental healthcare organizations, offering holistic dental solutions and collaborating with major global players to enhance healthcare in India through research and educational activities. Dr. Ratnadeep Patil, a veteran in the field of oral health care, has always endeavored to spread oral hygiene and healthcare awareness since he believes that awareness is the best way to manage and improve public health.
Dr. Ratnadeep Patil was conferred with the International Pioneer Award in the year 2016 at the Global Awards held in Goa. Mridula Sinha, former State Governor of Goa, felicitated Dr. Patil with this award for his incomparable and notable services to the health industry. The Jury at the Global Awards recognized his uncompromising involvement and efforts which have helped in transforming the mechanisms of dental treatment to something more contemporary and beneficial. The initiatives undertaken by Dr. Patil and the Smile Care team have always concentrated on instilling innovative and modern methodologies to cure various complex dental maladies.
Sharing his views on the same, Dr. Ratnadeep Patil, Managing Director – Smile Care Expert Dental Centre says, "It's celebration time for our team and for our extended family of satisfied patients. The merriments will continue for a week along with the 'Care for Your Smile' initiative that targets to bring the vitality of family oral health to the notice of the patients. I truly want to thank all the patients who have placed their faith on the Smile Care brand all the way through this long journey.
About Smile Care Expert Dental Centre
Established in 1992, Smile Care Expert Dental Centre's three facilities in Mumbai and one facility in Kolhapur have served some 15,000 patients across three generations of families. Ten specialists and twelve hygienists perform general dentistry as well as implantology, aesthetic and cosmetic dentistry, orthodontics (alignment and braces), teeth whitening, pediatric dentistry, full mouth rehabilitation and orofacial pain management.Specialized services and treatments include Invisalign®; veneers, Lumineers® and "thineers," all-on-4 for maxillary work; the Nobel Biocare Trefoil® solution for full arch restorations; and Zygoma® implants for atrophic maxilla. The clinic offers a series of educational courses to dentistry practitioners including an International Certificate program culminating in a Certificate of Achievement from New York University College of Dentistry and an international certificate program culminating in a Statement of Attendance from Columbia University School of Dental Medicine. The clinic boasts the latest instrumentation (including an in-house panoramic x-ray) and observes strict infection procedures as part of quality assurance certification. Some 20% of Smile Care patients are from foreign countries.
Dr. Ratnadeep Patil, MD – Smile Care Expert Dental Centre
Dr. Ratnadeep Patil is the MD of Smile Care Clinic Pvt. Ltd. based in Mumbai, India and maintains a clinical practice with focus on Implantology, Full Mouth Rehabilitation, and Esthetic Dentistry since 1989. He is the first Indian to obtain a Research Doctorate (Ph.D.) in Implant Esthetics from University Medical Centre Groningen, Netherlands. He has received a special recognition at the 'Top Management Global Award of Excellence' for his work. A trained investigator from Phoenix International, UK and a member of The International Association of Dental Research (IADR), Dr. Patil has headed several phase II clinical trials for oral health care products. He is also a Reviewer for The Journal of Oral Implantology and Clinical Oral Implants Research and other peer reviewed international scientific research journals. Dr. Patil is a Diplomate of the International College of Oral Implantologists and an Associate Fellow of the American Academy of Implant Dentistry. He is the International Program Director for Continuing Dental Education Program, CDE Department, New York University, and Mentor at The Mastership Program held in India, part developed by Columbia University College of Dental Medicine. He is also the Program Director and Chief Mentor of Fellowship program in 'Esthetic Dentistry and Occlusion" at The D. Y. Patil University-School of Dentistry, Navi Mumbai, India. He conducts lectures and workshops in the fields of Dental Implant therapy, Fixed Prosthodontics, Esthetic Dentistry, Practice Management and Interdisciplinary treatment modalities at forums worldwide.
Subscribe To Our Newsletter